Pradyuman Murder: CBI likely to take arrested class 11 student to Ryan School for probe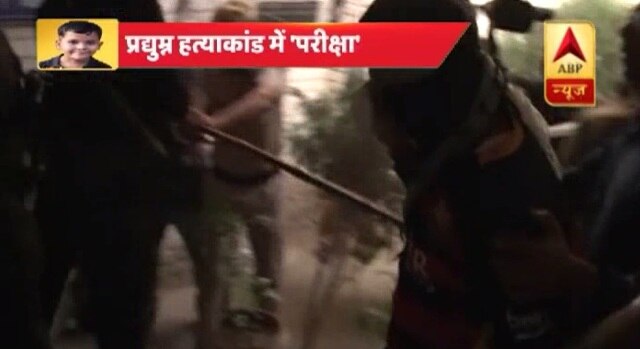 New Delhi: A day after arresting class 11 student of Gurugram's Ryan International School on charges of murdering Pradyuman Thakur, a class 2 student; who was found inside the school washroom engulfed in a pool of blood; the CBI is likely to take him to the school premise for investigation.
The CBI would take the arrested student whose name has been kept confidential because he is a juvenile; to school washroom, where Pradyuman was found with his throat slit.
Pradyuman Thakur, a 7-year-old studying in Gurugram's Ryan International was found murdered with his throat slit, in a pool of blood, inside school's boys' washroom, last month.
As per CBI, the accused class 11 student wanted to postpone school PTM and exams, which prompted him to murder Pradyuman. Though, CBI is yet to be sure if a student can kill someone over exams and PTM.
The accused student had told a lot of his classmates that there will soon be holidays in school. As per CBI, he was weak in studies and was undergoing a mental treatment.
The cops had found the weapon which was used for murdering Pradyuman in the toilet seat.
Pradyuman's parents have shown belief in CBI's investigations and also sought a probe against Ryan school management.
Only two days after Pradyuman's murder, Haryana police had arrested school bus conductor, accusing him of sexually molesting Pradyuman and thereafter murdering him. The conducyor is still in police custody.