Pradyuman's father says he contacted PM Modi and various Min., but none replied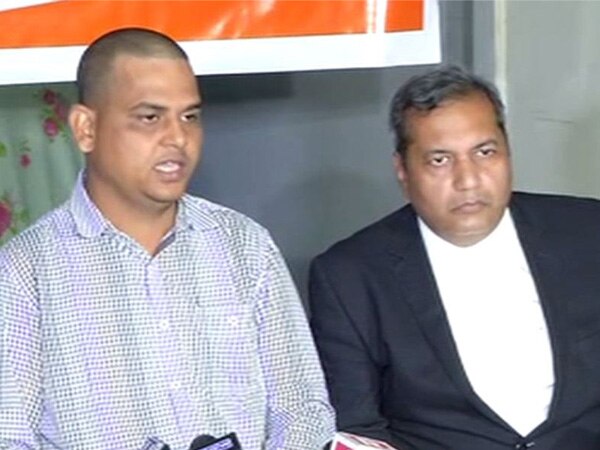 By:

ANI
Updated:
22 Sep 2017 10:20 PM
New Delhi [India], Sept 22 (ANI): Varun Chandra Thakur, the father of Pradyuman Thakur who was murdered earlier this month, revealed on Friday that he tried to contact Prime Minister Narendra Modi, Home Minister Rajnath Singh, External Affairs Minister Sushma Swaraj, and Union Human Resource Minister Prakash Javadekar via Twitter, asking for a CBI investigation but did not receive reply from any of the ministers.
"Yesterday I tweeted the Home Minister, PMO, Narendra Modi, Prakash Javadekar to grant permission for immediate CBI investigation," Thakur said in a press conference, while added that he has also tweeted to EAM Sushma Swaraj in the past.
Thakur also said that he tried to contact PM Modi via both Twitter and mail but it has been over 24 hours since, and that he has not received any reply yet.
Meanwhile, Thakur's lawyer said that they will be approaching Supreme Court on Monday if the CBI investigation does not begin by tomorrow.
The owners of Ryan international School, Augustine Francis Pinto, Grace Pinto, and Ryan Pinto have been underground, and have not been assisting in the investigation process, informer Thakur's lawyer.
The lawyer ascribed the lack of legal action against them to Grace Pinto's political influence, and alleged that the delay in CBI investigation is a political ploy to defend them.
"Can it be understood that in a bid to defend Grace Pinto because of his high post in a political party, the CBI has not been handed over the case for investigation?" said the advocate.
The lawyer also disclosed a SEBI report of the three owners' case of money laundering worth crores through tax evasion, and reiterated Grace Pinto's political influence to be the cause behind lack of any legal action.
"The murder shook the whole country except the government which is silent over the matter even now," asserted the lawyer.
He also revealed that Varun Thakur is alone opposing the bail plea of the school owners, with no support from government, CBI, or any prosecuting party or agency.
Section 75 of Justice Juvenile Act states that school administration has direct responsibility for any incident including murder that occurs within school premises, informed the lawyer, and added that the owners' sudden absence combined with the reports by SEBI and other agencies indicate that Pinto family is complicit in the murder, whether directly or indirectly.
Amid the delay in investigation, the government has announced the reopening of the school from Monday, September 26.
This is the second time the school will be reopening after the incident.
On September 18, the school was reopened, but was later closed after parents objected to security measures.
Pradyuman's father had expressed his concern over the reopening and said that the move would lead to tampering of evidence and people involved may get another opportunity to destroy the evidence.
With the recent announcement of reopening despite any start to the CBI investigation, Thakur reiterated his previous concerns in the press conference. (ANI)
This story has not been edited. It has been published as provided by ANI