Prime accused in Lankesh case also key conspirator in Dabholkar's killing: CBI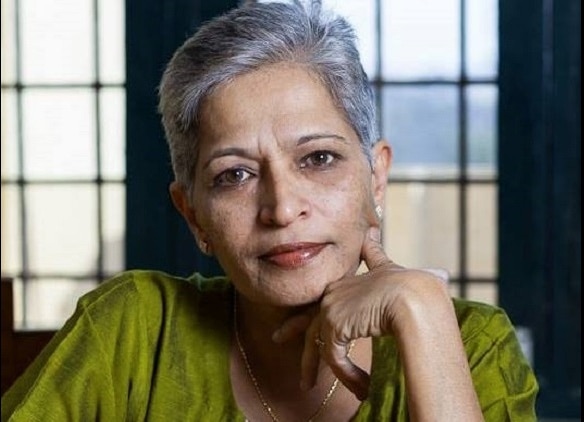 By:

PTI
Updated:
06 Sep 2018 06:12 PM
MUMBAI: The Central Bureau of Investigation (CBI) on Thursday obtained the custody of Amol Kale, the prime accused in journalist Gauri Lankesh murder case, claiming that he was also a key conspirator behind the killing of rationalist Narendra Dabholkar.

A Pune court today remanded Kale in CBI's custody till September 14 in Dabholkar case.

Sources privy to the probe said it was Kale who allegedly provided firearms and a two wheeler to the two assailants who shot Dabholkar dead in Pune on August 20, 2013.

The two alleged assailants -- Sachin Andure and Sharad Kalaskar -- are already arrested.

Sources said that after Virendra Sinh Tawde, alleged mastermind of Dabholkar's murder (now charge sheeted), Kale was the second-most important conspirator in the case.

"Kale hails from Pimpri Chinchwad (near Pune) and being a local person he is suspected to have provided logistical help, including the firearms and the vehicle," they said.

He was roped in the Lankesh murder conspiracy because of the "successful" execution of Dabholkar's killing, sources claimed.

The CBI, which arrested Kale from a prison in Bengaluru, produced him before judicial magistrate (first class) S M A Sayyad in Pune on Thursday.

Seeking his remand, CBI lawyer Vijay Kumar Dhakne said he will not make oral argument as the Bombay High Court has directed the probe agencies to maintain confidentiality in these cases. He, instead, submitted a written application.

The CBI lawyer only told the court that Kale was one of the key conspirators in the Dabholkar murder case.

Defence lawyer Dharmaraj Chandel opposed CBI's demand, saying even if there is prima facie evidence against Kale, it would not warrant his custodial interrogation.

He also demanded that Kale should be questioned only about Dabholkar murder.

"In Andure's case, while in CBI custody he was interrogated by (police's) SIT about comrade Govind Pansare murder case. When Kale was in custody of Karnataka SIT in Lankesh case, he was questioned by CBI in the present case," the lawyer said, terming it "abuse" of custody.

Kale was arrested in May this year by Karnataka Police's Special Investigation Team (SIT) in Lankesh case. Gauri Lankesh was killed outside her house in Bengaluru on September 5, 2017.

CBI officials had said earlier that Kale allegedly handed over a pistol to Andure which was suspected to have been used in Lankesh murder.

During the investigation, the CBI is likely to bring Kale face to face with Sharad Kalaskar, Amit Digvekar and Rajesh Bangera, a probe official said.

Digvekar and Bangera, arrested by Karnataka police in Lankesh case, were allegedly also involved in Dabholkar murder conspiracy and were arrested by the CBI last week.