Any life lost in Kashmir is nation's loss: PM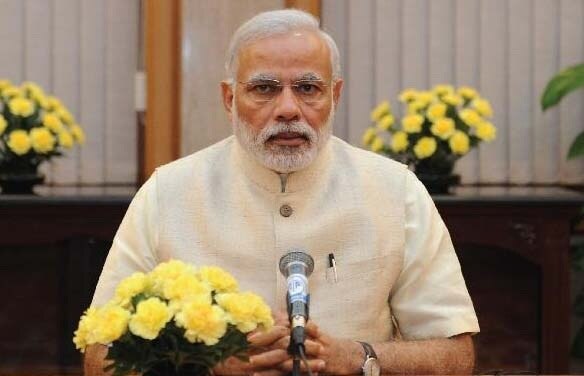 By:

ANI
Updated:
28 Aug 2016 12:04 PM
NEW DELHI: Addressing the nation in the 23rd edition of his 'Mann Ki Baat' programme, Prime Minister Modi on Sunday said those pushing youth towards stone pelting in Kashmir will some day have to answer them.
'Ekta' (unity) and 'Mamata' (affection) was the crux of all interactions I had recently on Kashmir situation. Any life lost in Kashmir, whether of any youth or any security personnel, is our own loss.  Those pushing youth towards stone pelting in Kashmir will some day have to answer them," he said.
Remembering the contributions of legendary hockey player
Major Dhyan Chand
, Prime Minister
Narendra Modi
on Sunday said India's daughters too have made the nation proud at the just concluded summer Olympics in Rio de Janeiro, Brazil.
PM Modi said, "Tomorrow is the birth anniversary of Dhyan Chand. This day is being celebrated as 'National Sports Day'. I pay my respects to Dhyan Chand ji. On this occasion, I would like to remind you of his contributions. Dhyan Chand ji is a live example of sportsman spirit and patriotism."
He said that Dhyan Chand, was one the world's greatest field hockey players and was known for his extraordinary goal-scoring feats. Modi said that he was the key to India earning three Olympic gold medals (1928, 1932, and 1936) in field hockey during an era when India was the most dominant team in
hockey
.
Known as "The Wizard" for his superb ball control, Chand played his final international match in 1948, having scored more than 400 goals during an international career spanning more than two decades.
Prime Minister Modi said India has to go a long way when it comes to focusing on sports.
"We won Rio Olympics medals. Our daughters proved themselves once again, that they are not less than anyone. Sports needs motivation and the public is the best entity to do it. Dipa Karmakar stood at 4th position...it was great. It is very good to know that our nation wants us to focus on extracurricular activities," he added.
He said that the nation should be proud of the achievements of Karmakar, P. V. Sindhu and Sakshi Malik, but strive at the same to take this momentum of glory forward.
The Prime Minister also informed the nation about his decision to set up a task force to prepare a comprehensive action plan for the effective participation of Indian sportspersons in the Olympic Games of 2020, 2024 and 2028.
He said that the aim of the task force would be to assess the performance of Indian sportspersons at the Rio Olympics as also to recommend overall strategy for sports facilities, training, selection procedure and other related matters.
As per media reports, the task force has been asked to submit its report to the
Prime Minister
's Office by the end of September.
It may be recalled that India sent a 119-strong contingent to the Rio Olympics, and came back with only two medals, a silver and a bronze. P V Sindhu secured a silver medal in badminton and Sakshi Malik won the bronze in 58-kg freestyle wrestling. Dipa Karmakar finished fourth in gymnastics vaults final.