Prosecution lays out damning case against Mallya as extradition proceedings begin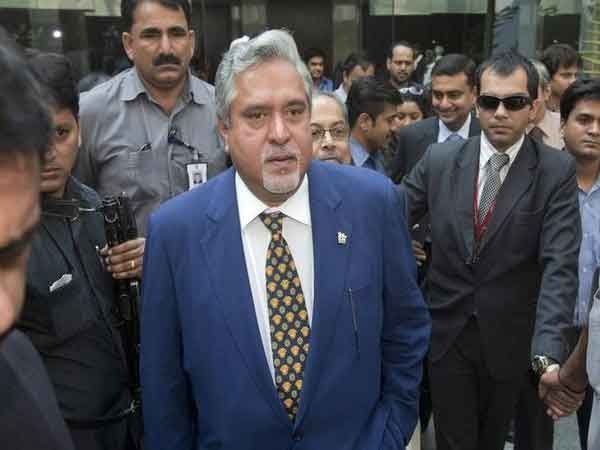 By:

ANI
Updated:
05 Dec 2017 08:20 AM
London [UK], Dec 5 (ANI): Britain's Crown Prosecution Service (CPS) outlined the Indian Government's case against liquor baron Vijay Mallya, on Monday.
Mark Summers, who represented the CPS meticulously, presented the Indian authorities, making several damning revelations throughout a long and arduous day.
London's Westminster Court was hearing India's request to extradite the businessman.
Summers said a loan application was made to the IDBI bank in October 2009 worth Rs 950 crore, which was part of a Rs 2,000-crore application made by Kingfisher to a number of banks.
"Kingfisher had also submitted that it was confident of overcoming financial difficulties and had submitted a brand new business plan as well. The application to the IDBI bank included an approval letter from the State Bank of India (SBI). By that time SBI had already approved its portion of that Rs 2,000-crore bank package. Kingfisher also promised equity to the banks. Rs 150-crore loan was also made on October 7, 2009 to meet the short term obligations to foreign creditors," the prosecutor added.
He further said the new business plan was also apprised and vetted by the audit firm Grant Thornton and there was a corporate guarantee from the UB group and a personal guarantee from Mallya himself.
"Rs 2,000-crore loan was to meet 'urgent' requirements including day-to-day business expenses and Rs 150-crore loan was to meet emergency funding and creditor payments. The Rs 2,000-crore loan was to be repaid in five years while Rs 150 crore in six months. Kingfisher also projected it was going to come back into profit in the Financial Year of 2011 as it was included in the business plan. The IDBI bank on October 7, 2009 approved Rs 150-crore loan and on November 4, Kingfisher and Mallya made another application to IDBI for an 'advance' loan of Rs 200 crore to meet critical overseas creditor payments, for which Mallya personally met the head of IDBI bank. The head of IDBI who is authorised to approve loans up to Rs 200 crore immediately approved the loan on the recommendation of the large corporate group of the bank," Summers said.
A part of the loan was used to pay off bills at Bank of Baroda, thereby, freeing up credit at the bank, which then ended up in the Force India Formula One Team.
Clearing such bills at other banks is forbidden under the terms of IDBI's Rs 750-crore loan.
The prosecutor even managed to obtain a No-Objection Certificate (NOC) from the SBI bank clearing the sale of United Spirits Ltd (USL) stake from United Breweries.
The prosecutor cited an e-mail in which Mallya said that he had been getting mails from IDBI and asked for his Rs 10 crore in personal funds be taken out and transferred out of USL, which had no obligations.
After IDBI bank began recovery proceedings at the Bombay High Court, the prosecutor counter sued saying personal and corporate guarantees were "invalid" because they had been obtained under "duress".
At the same time, United Breweries, which had given a corporate guarantee for the loan, sought to dispose of its holding in USL to Diageo, enabling it and Mallya's assets in it to be free of any obligations, the government alleged.
The prosecutor was liable to repay these loans, particularly given his personal guarantee. In the mean time, USL also offered to buy the Kingfisher Villa in Goa.
When banks wanted to confiscate the villa, USL filed a lawsuit, saying it was a tenant of the villa and offered to buy it out.
Meanwhile, Summers stated the Rs 950-crore loan application was still pending, and the bank cited numerous concerns including the fact that UB group had previously defaulted on an IDBI loan, which was settled just before the application for Rs 950-crore loan.
"Also, the Rs 4,247-crore losses had accumulated including tax bills and the fact that Kingfisher was doing particularly bad in an industry which was doing bad as a whole, still the credit committee of IDBI bank recommended the loan be granted," Summers added.
In 2009 during the loan application, Mallya's net worth was estimated by Kingfisher at Rs 1,395 crore.
In 2010, after the SBI began restructuring the loan and things began going from bad to worse, Mallya's net worth nosedived to Rs 249 crore according to an SBI appraisal.
The Indian Government also alleged that from the larger loans, payments were made to a company called Velling Noraine, a leasing company, payments that were considerably higher than to other companies.
A team of Central Bureau of Investigation (CBI) officers from India attended the extradition trial of the businessman.
Mallya was asked for his name and date of birth (DOB), thereafter, a discussion took place about whether he could sit with his lawyers outside the accused glass cage, but the request was denied.
The court room was filled with vast numbers of documents from both the sides and the first half hour was devoted to discussing the arrangement of the documents for the benefit of the judge.
The trial is set to continue today (Tuesday) wherein the defence team will submit its arguments all day.
The trial is expected to further continue on 6th, 7th, 11th, 12th, 13th and 14th of December.
Mallya, who shifted to the UK, is wanted in India for financial irregularities involving a total amount of Rs 9,000 crore as well as money laundering.
By Poonam Joshi (ANI)
This story has not been edited. It has been published as provided by ANI