Punjab jails searched after social media posts by gangsters, mobiles seized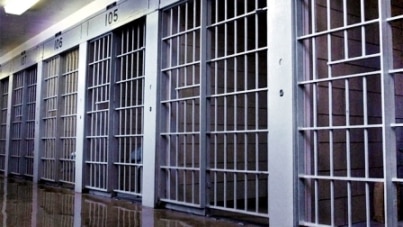 Chandigarh: With jailed gangsters having a free run with posts on social media and reports of prisons being dens of drugs and crime, the Punjab Police on Sunday conducted a state-wide "major search operation" in various jails leading to the "recovery of number of mobile phones, SIM cards besides tablets being used as drugs by inmates".

The search operation was undertaken in Amritsar, Hoshiarpur, Gurdaspur, Tarn Taran, Fazilka, Moga, Faridkot, Mansa, Sri Muktsar Sahib jails, maximum security jails in Nabha, Patiala, Sangrur and Ropar and sub-jail in Barnala simultaneously.

"This operation resulted in recovery of number of mobile phones and SIM cards besides tablets being used as drugs by inmates," a Punjab Police spokesman said on Sunday.

"The raids were conducted by the Punjab Police jointly with the prisons department and civil administration in the early hours of the morning as a part of its ongoing drive to ensure that the jails in Punjab are free of objectionable/prohibited material and do not become house for drugs and organised crime," the spokesman said.

Punjab Director General of Police Suresh Arora had said on Saturday that special emphasis would be laid on strengthening the jails not only by providing required number of police officers but also enhancing electronic surveillance in the form of installing more jammers and CCTV to cover every nook and corner of jails.

In recent months, there have been several complaints of some of the prisons becoming the hub of criminal activities of gangsters lodged there. In some cases, after the recent killings of gangsters Jaswinder Singh 'Rocky' on April 30 and Sukha Kahlon on January 22 last year, gangsters and criminals uploaded posts on Facebook and social media, allegedly from inside prisons.

The raids in the prisons in Amritsar were led by Commissioner of Police Amar Singh Chahal and comprised of several officers and police personnel.

"The teams succeeded in recovering 21 mobile phones (four smartphones and 17 other phones), five batteries of mobiles, two mobile chargers, 11 charging leads, three head phones, eight SIM cards, two memory cards , Rs.14,340 cash, tablets, drugs and other material," the spokesman said.

Recoveries were made in other prisons as well.

As many as 15 mobile phones were recovered from the high-security Modern Jail in Nabha. Four mobile phones, three Bluetooth devices and other material were recovered from Sangrur jail.