Punjab Results 2017: Sukhbir Badal wins Jalalabad seat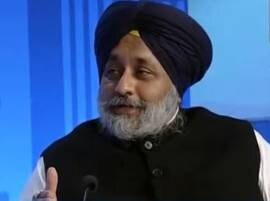 NEW DELHI: Shiromani Akali Dal president Sukhbir Singh Badal on Saturday won his Jalalabad assembly seat after defeating two sitting MPs. Badal won the seat by a margin of 18,500 votes over the Aam Aadmi Party (AAP) candidate Bhagwant Mann.

Badal polled 75,271 votes against 56,771 votes polled by Mann. Congress candidate Ravneet Singh Bittu finished third with 31,541 votes. Mann and Bittu represent Sangrur and Ludhiana parliamentary seats.

The assembly election in Jalalabad became a high profile one after both parties fielded strong candidates against Badal.