Punjab will teach Sidhu a lesson for treachery: Badal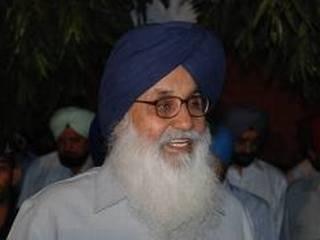 Chandigarh:  Punjab Chief Minister Parkash Singh Badal, unhappy with rebel BJP leader Navjot Singh Sidhu, said on Thursday that the people of Punjab will teach the former cricketer a lesson.

In a scathing attack, Badal said people "would not forgive Sidhu and teach him a lesson for treachery because they dislike anyone who deceives his party".

"Opportunists and fugitive political leaders like Sidhu have no place in Punjab politics and people will teach him a befitting lesson," Badal told a gathering in Barnala district.

Sidhu, a former MP, will meet the same fate as that of former Chief Minister Surjit Singh Barnala and former Minister Manpreet Singh Badal who were sent to political oblivion by people for ditching their mother party, said Badal, the oldest serving Chief Minister of the country.

While Barnala left the original Akali Dal, Manpreet Badal -- an estranged nephew of Chief Minister Badal -- quit in October 2010 following differences with his uncle.

"Bereft of any ideologies, both these leaders have backstabbed their mother parties. Sidhu is not an exception. Though Sidhu had deceived his party in the hope of a 'bright future', people of the state have a strong dislike for people who deceive their parties," Badal said.

Sidhu, who quit his Rajya Sabha seat to which he was nominated by the BJP in April, announced on Monday that the reason for his resignation was because he was told to stay away from Punjab politics.

Sidhu, a three-time Lok Sabha MP from Amritsar, had run-ins with the Akali Dal leadership, especially the Badal family.

There is speculation that Sidhu could join the Aam Aadmi Party (AAP), which is emerging as a serious challenger to the ruling Akali Dal-BJP alliance and the Congress in the state.

Badal said the AAP was "proving to be a haven for all the fugitives and unprincipled politicians who hardly have any base amongst people".

"AAP is a band of opportunists and fugitives who have joined hands for looting the people of Punjab."

Assembly elections to 117 seats in Punjab are likely to take place in February 2017 with most seats witnessing triangular contests this time due to the arrival of the AAP.

The Akali-BJP alliance has ruled the state since March 2007.