Punjab win revival of Congress, defeat of Akali's arrogance, says Sidhu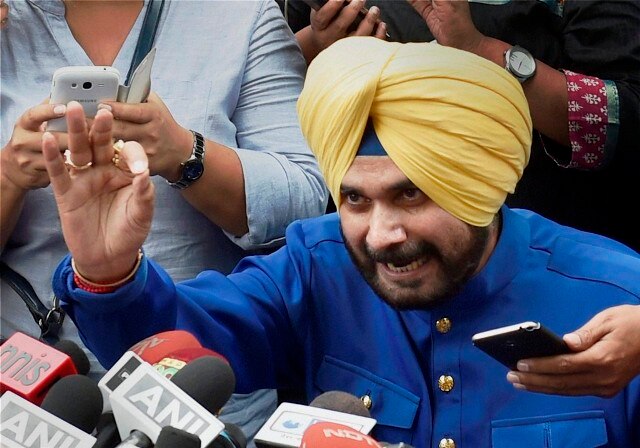 CHANDIGARH: Cricketer-turned-politician Navjot Singh Sidhu on Saturday dubbed the Congress victory in Punjab assembly elections as its "revival" and blamed SAD's rout on its leadership's "arrogance and turning treasury into personal property".

"It is the revival of the Congress; it is just the beginning. The Congress will revive from here, take energy from Punjab and spread across the country," he added.

"If (SAD President) Sukhbir Singh Badal and the Akalis have lost in Punjab, it is because they made politics a business. They considered Punjab's treasury as their own property. They were full of arrogance, but they are finished today," said Sidhu, who left the BJP to join the Congress last year.

The former cricketer said: "They (Akali Dal-BJP combine) have looted Punjab's treasury and it is a fight to re-establish Punjab's pride and to restore its treasury."

Attacking Delhi Chief Minister Arvind Kejriwal, he said: "Kejriwal had wrong intentions. It is a huge defeat for him. Truth can never be defeated."

Sidhu credited party workers for the electoral victory.

"It is my promise to Congress President Sonia Gandhi that we'll work very hard to revive the state and make it an example for others to follow."