Puzzled about which course to opt for after 12th? Here are the experts' solutions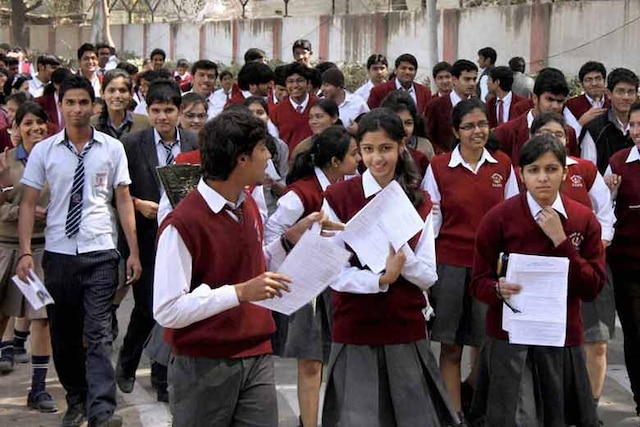 NEW DELHI: Waiting for exam results especially for big tests like Class 12th could sometimes be a stressful experience and test of your patience. Besides, waiting for the D-day, future career course is also equal cause of concern. Many students have hazy idea about the next step after 12th exam. You get upset if the scored marks doesn't immediately get you into the course you have been aspiring for. But no need to worry, numbers do not reflect your worth and career options are plentiful in today's world.
Here our experts answer questions of those students who are confused regarding their career.
1. I am a student of arts stream, which subject I should opt further?
Answer-
This is the most common problem faced by students. They find it difficult to select the subject for Graduation. Usually, in art, students only know about BA but let me tell you there are myriad of subjects under this stream like History, Hindi, English, Political Science, Economics, Sociology and Psychology.
You should do Honors course in the subject that interests you. Besides such traditional courses, there are options of vocational course as well, like Mass Communication, Animation, Hospitality and Travels, etc.
2. How can vocational courses be more helpful than traditional ones? Is there more chances of getting job after doing vocational course?
Answer-
It won't be wrong to admit that today students are mostly going for vocational courses but traditional courses also have their own importance. Professional (vocational) course prepares you for a particular profession by teaching you about the same for 3-4 years. Students are also doing diploma in professional course. As far as job is concerned, it depends on your ability, not course.
3. I am a student of science. Apart from medical and engineering, which course I can go for?
Answer-
You have options like environmental science, space science, nano technology, robo science an para medical courses.
4. I have done my 12th in commerce stream and want to do B.A. Honors History. Can I?
Answer-
Yes, you can choose this subject. Students of science and commerce background can easily select arts' subject. But there are certain conditions of University that you need to follow. Cut off percent for commerce and science students is bit higher than those who have studied arts.
5. I am interested in music, How can I get admission and which university will be right?
Answer-  
If you are looking for an institute in Delhi-NCR, then Gandharva Sangeet Mahavidyalaya is one of the best for classical music.
Apart from Gandharva Mahavidyalaya, you can also choose Delhi University. There is an entrance test for Music Honors in Delhi University.
6. I have to prepare for civil services after graduation. I am an arts student, so which subject should I choose?
Answer-  
Go for the subject on which you have a strong hold on. By the way, Public Administration is a very popular subject among students in which you learn about administration.
7. I aspire to become radio jockey, what need to be done for this?
Answer
- It is vital for a radio jockey to have a good and clear voice. You can do Diploma in Radio Programming and Broadcast Management or Diploma in Radio Production and Radio Jockey.
8. What is event management and which institutes and colleges have this course?
Answer-
Event management is an emerging profession. In this, you make a plan for party, function, seminar, marriage, workshop and do arrangements accordingly. You can study this from National Institute of Event Management.
PC: PTI
Here are the options available for science students apart from medical and engineering
Environmental Science
- It is a good subject for career. You get to learn about environment. Subjects are ecology, wildlife management, pollution control, etc. After the completion of course, you can join Meteorological Department or even become the part of various projects.
B.Sc Geology-
In this course, you study about earth for three years. After B. Sc degree in Geology, you have the option of joining Geological Survey of India. You can also go for research or higher education.
B Tech Marine Science
- Marine Science is about oceans and its eco system. Exclusive research is done to know hidden secrets of oceans. From fishing industry to environment, wide range of career options are available after the course.
B Sc Agriculture
- For the duration of 4 years, the course teaches you about agriculture. The prime aim of the course is to increase production in agriculture. After completing the course, you can join agriculture departments of state and central government.
PC: PTI
Left your graduation in mid? Here are the career options for you:
Event Management
- You only need Diploma in Event Management to be part of the profession. You can earn 40-50 K per month by choosing this as your career.
Fitness Trainer
- Food culture in India is changing rapidly due to which people are suffering from various health issues. People require fitness trainer who has a good knowledge on the subject. If you have a diploma or certificate then it's an advantage. You can easily earn 60-70 K as a fitness trainer.
BPO Service
-  If you have a good command over English and Hindi, then you can work in BPO. The minimum educational qualification needed is 12th. You can mint 35-40 K per month in this profession.
Video Jockey
- The most important thing required is your interest in videos. If you want you can do a course of visual communication and earn around 35-40 K per month.
(NOTE- 
All the answers are from our education expert M.K Sharma.)