QS BRICS Ranking: IIT Bombay, IISc Bangalore among top 10
Two other Indian universities which were ranked in the top 20 were IIT Delhi and IIT Madras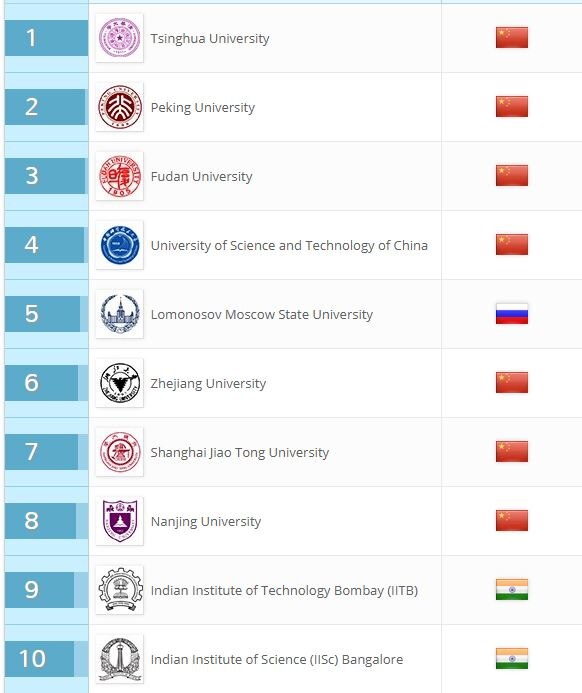 New Delhi:
IIT Bombay and IISc Bangalore were ranked among the top 10 universities in the latest QS University rankings for the BRICS nations.



NEW RANKING: Congratulations to the top 10 universities from QS World University Rankings BRICS 2018! ???????????????????????????????????????? Get the full results: https://t.co/LGbwqwmchb #QSWUR pic.twitter.com/t70oRjCnzw


— QS TopUniversities (@TopUnis) November 23, 2017
Indian Institute of Technology Bombay (IITB) scored 83.6 while Indian Institute of Science (IISc) Bangalore got an overall score of 83.3.
Approximately 300 Institutions across the BRICS nations grabed a slot in the latest BRICS QS Rankings.
Launched in the year 2013, the BRICS ranking is compiled using eight different indicators, namely -


Academic reputation


Employer reputation


Faculty to student ratio


Staff with a PhD


Papers per faculty


Citations per paper


International faculty


International students


The Indian Institute of Technology (IIT) Bombay and the Indian Institute of Sciences (IISc) Bangalore were ranked 9th and 10th respectively. Last year, only IISc Bangalore was among the top 10.
While our neighbor, China, got a total of seven varsities in the top ten slot. China's Tsinghua, Peking and Fudan universities grabbed the top three positions.
Two other Indian universities which were ranked in the top 20 were IIT Delhi and IIT Madras.