'Kaabil' actor Narendra Jha passes away due to massive cardiac arrest. He was 55.
Narendra Jha has acted in a number of Television projects.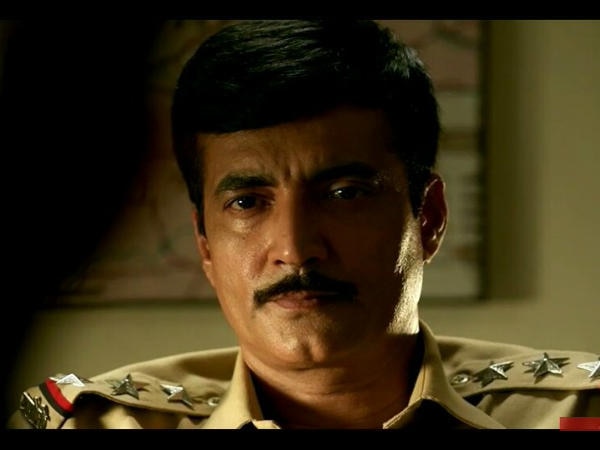 New Delhi: Actor Narendra Jha on Wednesday passed away at the age of 55. Reports say he died due to a massive cardiac arrest.
Narendra Jha was a versatile actor who essayed the role of Dr. Hilal Meer in Vishal Bharadwaj's "Haider". He also played Musa Bhai 'Mumbai Don' in Rahul Dholakia's Raees with Shah Rukh Khan. He played a cop in Hrithik Roshan starrer 'Kaabil'. Jha possessed a strong command of both Hindi and English languages.
The actor hailing from Bihar completed his acting course from Shri Ram Centre for Performing Arts in New Delhi in the year 1992. His first acting stint was in the serial 'Shanti' which featured Mandira Bedi in the lead. He took up a number of modelling assignments that helped him bag numerous roles in the Television space. In an interview, Jha spoke about his aspirations to become a civil servant but after the first written attempt, he realized it's not his cup of tea.
A picture of Narnedra Jha from his Facebook account.
According to a Bombay Times report, the actor passed away at his farm house in Wada this morning at about 5. He suffered a massive heart attack. This was the third attack that he has had over the years.
Our reports also say the actor recently suffered a mild heart attack and was admitted in Kokilaben Hospital. After being discharged, he chose to spend sometime at his Wada farmhouse which is approximately three hours away from Mumbai.
What we know about his personal life was Jha got married to former censor board CEO Pankaja Thakur in the year 2015. They kept the marriage ceremony a private affair. Pankaja has a daughter from her ex-husband.
More details awaited.
Tributes and condolences poured in on Twitter. Take a look below.



The news of professor Hawking 's passing was still sinking in when another jolt of a news came by. One of my favourite actors , Narendra Jha's passing. Though I didn't know him personally, I admired his line of work and talent. RIP Narendra ????????????


— Geetanjali Tikekar (@geetanjaliTK) March 14, 2018



Actor #Narendra_Jha is no more with us.. Son of Mithilanchal.
Great loss to Bollywood. @iHrithik @yamigautam @imsanjaimishra#Kaabil
नमन ... श्रधांजली...ईश्वर दिबंगत आत्मा को शान्ती दें ...#SMFC ???????? pic.twitter.com/vLr2k8bn9O


— Sanjai Mishra Fan Club (@Sanjai_MishraFC) March 14, 2018



नहीं रहे प्रिय अग्रज, मिथिला के सपूत, प्रसिद्ध वॉलीवुड अभिनेता Narendra Jha .... pic.twitter.com/29zZl5Zw9d


— Rahul Kumar Jha (@RahuljhaDeorh) March 14, 2018



Rip Narendra Jha
He was in Raees :( pic.twitter.com/FxbRO0e571


— Revanth (@RevanthBR7) March 14, 2018



Sad News: one of the Finest Actors Narendra Jha Is No More..He Was A Lovely Human. God Bless His Soul. Its Unbelievable He Died Of Heart Attack At His Farm House in Wada , but it was his 3rd Heart attack . :(
SAd DAY ... very SAd Day !


RIP JHA Saahab !! ????????#Race3#RjAlok pic.twitter.com/6sCfPzvVHu

— RJ ALOK (@OYERJALOK) March 14, 2018



Awww. That's so sad. He was a lovely human being. May his soul rest in peace ???????? https://t.co/9h5m1mHZkT


— sonu sood (@SonuSood) March 14, 2018