Kerala: Ransomware 'WannaCry' attack hits 23 computers in Palakkad railway office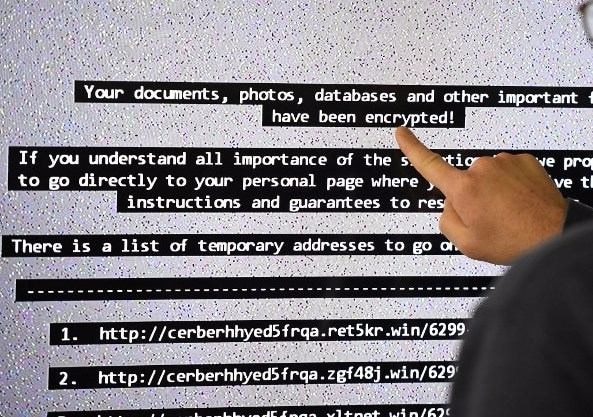 NEW DELHI: After reports of ransomware virus 'WannaCry' hitting some computer in West Bengal, 23 computers of the Railway Division office in Palakkad were also came under cyber attack on Tuesday, reported IANS.
The railway authorities said that 23 out of the 500 computers were affected by the ransomware cyber attack.
"The cyber attack was noticed on 23 computers which flashed the message of asking money to be paid in bitcoins, or warned the data would be lost forever. Since all the affected computers contained document files pertaining to the employees, that have backed up files, the data loss is only temporary,"the news agency quoted railway authority as saying in a statement.
Despite downplay of rasomware WannaCry's impact by the Centre, IT experts have cautioned users that the number of effected organizations may rise rapidly.
On Monday, hundreds of ATMs across the country were shut down by the government as a  preventive measure to avert the threat of ransomware virus.
"There are so many states that have been affected. The first thing that they are not doing is checking what systems have been affected," Subhamangala, Cyber Security expert told ANI.
Experts are suspecting that the next wave of attacks will be subjected to the banking sector.
"Our banks may be affected in a couple of hours. We are expecting it and have informed the banks, since most of our ATMs run on the windows operating system which is the operating system effected by WannaCry," Subhamangala added.
Experts have warned organizations, businesses and other sectors to take required precautions and update their systems.
The Government had also activated a "preparedness and response mechanism" to prevent any major cyber attack from a new ransomware -- "WannaCry" -- which has infected computer systems around the world.
According to the Ministry of Electronics and Information Technology (MeitY), it has activated a "preparedness and response mechanism" by instructing CERT-IN (Computer Emergency Response Team) to gather "all the information of the reported ransomware".
Recently, a global cyber attack was launched using the "WannaCry" ransomware and the malicious software infected computers and restricted users' access to it until a ransom is paid to unlock it.
HOW CAN PEOPLE PREVENT ATTACKS LIKE THIS?


The first step is being cautious, experts say. But Villasenor said there is "no perfect solution" to the problem.


Users should regularly back up their data and ensure that security updates are installed on your computer as soon as they are released. Up-to-date backups make it possible to restore files without paying a ransom.


Users should also look for malicious email messages that often masquerade as emails from companies or people you regularly interact with online. It's important to avoid clicking on links or opening attachments in those messages, since they could unleash malware, Villasenor said.