Road construction in Naxal-hit districts to smooth Left-wing extremism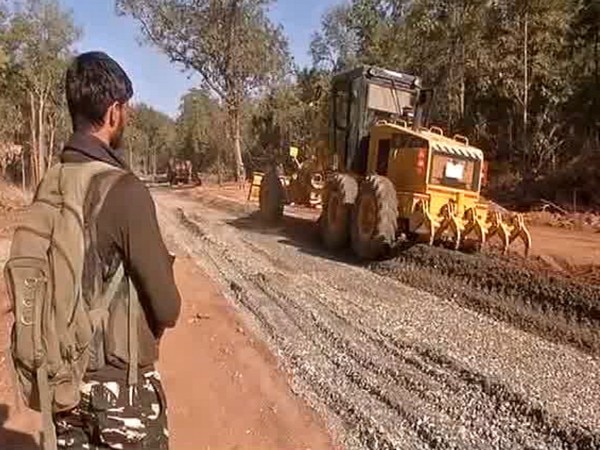 By:

ANI
Updated:
12 Feb 2018 06:10 AM
Kondasawali (Chhattisgarh) [India] February 12 (ANI): Reflecting as a critical symbol in the battle for territory between the government and Maoists, the road construction in Kondasawli, the Jungle border area of Chhattisgarh's Sukma and Dantewada, will prove to be a last nail in the coffin of Naxalism.
The border, which touches Sukma and Dantewada, is seen as the worst Naxal affected area in the state.
According to the officials, it is believed that after construction of this particular road, the way to destroy naxals will be smooth.
Kondasawli falls around three km behind Sukma's Jagargonda area which was considered the world's second biggest tamarind market 15 years ago.
With the construction of this road, more than 24 villages and 15,000 people will receive the benefit.
It is said, that after the infamous Salwa Judum campaign in 2006 the road was closed. That time the area was dominated by the Naxals who destroyed the roads and blocked any sort of passage.
Earlier, many soldiers lost their lives in Dantewada's Aranpur.
From Aranpur to Jagargonda, several Improvised explosive device (IED) bombs and spike bombs were recovered in this particular patch.
The Chhattisgarh police, District Reserve Guard (DRG) and Special Task Force (STF) are monitoring this project of road construction.
The area is covered with dense forests which is considered isolated and as the most terrorised area in Chhattisgarh.
Amid the ongoing construction process, the collector and the Superintendent of police (SP) spend two alternate nights to keep an eye.
The Central Reserve Police Force (CRPF) camps have been deployed at each point and dog squad scans the road first before giving the green light for the construction to be pushed further.
Speaking to ANI, SP, Kamlochan Kashyap said, "We do not see this construction process as a hard task, although it was a core area of the naxals. We are moving forward steadily and till now we have not faced any difficulties. We will first connect Dantewada to Jagargonda from where the road will open to Sukma's Dornapal. It will eventually connect Bijapur's Basaguda and directly to Telangana".
He added that the troops of CRPF, district administration, state police and other concerned departments are working jointly on it.
"With the pace we are moving, I believe we will reach Jagargonda by the month of June this year," Kashyap stated.
The road will cover a distance of 30 km from Aranpur to Jagargonda, from Bijapur's Basaguda to Jagargonda in 49 km and from Sukma's Dornapal to Jagargonda in 58 km.
"This road construction is being done under a tight security. We will be able to provide basic amenities like hospital, electricity and water to people with this road, to around four to five villages. In the end we will win over Naxalism. Every family in this area will be able to access their basic rights they deserve," Collector, Saurabh Kumar told ANI.
According to the police, the route to Telangana will become easier after this construction. (ANI)
This story has not been edited. It has been published as provided by ANI