Rohtak Jail To Be Converted Into Courtroom For Quantm Of Punishment; Judge To Be Flown Via Chopper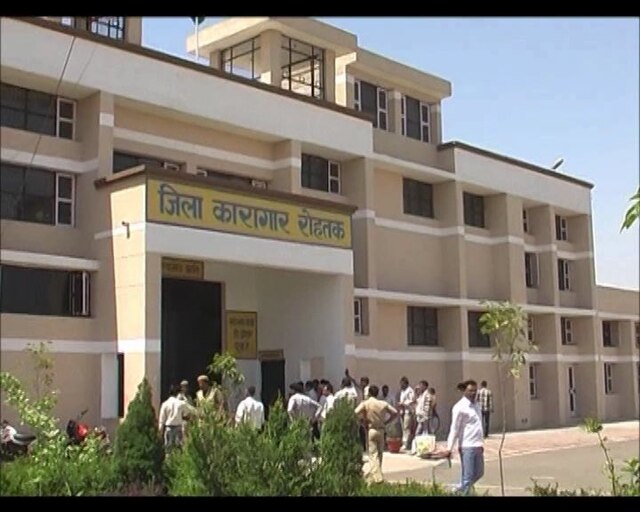 New Delhi: Quantum of punishment in Ram Rahim sexual assault case, where he has been held guilty shall be pronounced in Rohtak court, where the self-styled godman has been kept. The decision has been taking keeping in mind the current out-of-control situation in Haryana.

The Rohtak jail would be converted into a court-room and the judge would be flown to Rohtak via chopper.
CBI court judge Jagdeep Singh while convicting the Dera chief in the 2002 rape case and sexual exploitation of two female disciples, said the quantum of punishment for the 50-year-old sect leader would be handed out on August 28.

Haryana has already faced excessive violence after the verdict, where 31 people have died so far.

Army and paramilitary forces had to be moved in to get the Dera Sacha Sauda headquarters near Sirsa town in Haryana vacated on Saturday, a day after the sect chief was convicted of rape.

The Congress lashed out Haryana CM for failed governance, saying CM had ample of time to prepare and could have avoided such large scale violence.

Former CM BS Hooda asked Khattar to resign on moral grounds and sought implication of Presidential rule in the state.

Even High Court slammed Haryana Chief Minister Manohar Lal Khattar for "protecting and extending political patronage" to controversial godman Gurmeet Ram Rahim, the Punjab and Haryana High Court on Saturday asked the state to register a case against those who instigated the widespread violence by Dera followers after the sect leader was convicted of rape.