Rs 500 & Rs 1,000 notes illegal, but will the move impact 'big fishes'?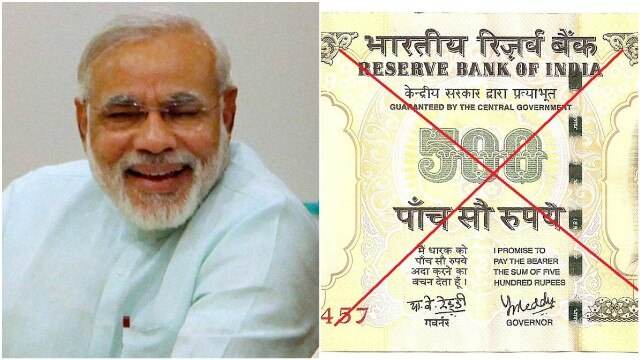 New Delhi: In a bid to curb corruption and black money, Prime Minister Narendra Modi had on Tuesday night announced that Rs 500 and Rs 1,000 denomination notes were being withdrawn and that such notes will become "mere paper".
The move is no doubt applaudable but it has created some problems for the common people. Reportedly, the government was planning for this big move since last 10 months and keeping in mind the problems people may face has also setup helpline numbers.
Done earlier too:
However, this is not the first attempt by the Government of India to control corruption and black money. In 1978, the Janata Party (a predecessor of present Bharatiya Janta Party) government of Prime Minister Morarji Desai had demonetised currency notes of Rs 1,000, Rs 5,000 and Rs 10,000.
However, that was not done so abruptly.
In the present case, within a few hours notes of the denomination of Rs 500 and Rs 1,000 have become illegal. That has only led to a chaotic situation and confusion among the people.
Will it have any impact on black money circulation or impact "big fishes":
The very premises that demonetisation will help in removing the menace is wrong. Because people don't pile black money in cash. Rather, they store it in undisclosed accounts in Swiss Banks. So, it appears, demonetisation won't affect the big fish.
During PM Narasimha Rao's tenure, there were allegations that Rs 1 crore had been paid to him in cash as the bribe!
However, a big suitcase is needed to pay Rs 1 crore "in cash". Considering the black money circulating in our country, Rs 1 crore is a small amount. If the government wants to trap the big black money holders, it has to look at sums of Rs 100 crores.
But is it feasible for them to horde such big amounts in cash? That doesn't make sense.
The move seems to net some minor players in the country.
Moreover demonetising does not get any revenue for the government, so the government does not benefit.