Sacked AAP Minister Sandeep Kumar granted bail in Sex CD case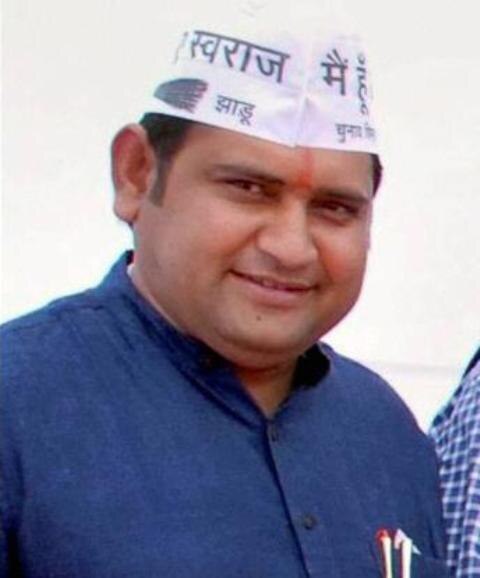 New Delhi: Former AAP leader and Delhi Minister Sandeep Kumar was granted bail by a Delhi court on Monday. Sandeep Kumar seeked bail on the grounds that since the probe into the allegations had been completed, there was no point keeping him in jail further.

On granting the bail, Additional Sessions Judge Poonam Chaudhary said that there is no chance of Sandeep Kumar fleeing from justice as he is a sitting member of the Delhi assembly, reportedly.

According to media reports, the court said that it can be inferred from the prosecution's material that Sandeep Kumar had committed the offences by 'abusing his official positions and transmitting the obscene material in electronic form.'

But whether the act was consensual or of passive submission can't be said yet. Also, to the allegation that the complainant was intoxicated before being raped, the court said that it's a matter of evidence and proof.

Kumar has been granted bail on a personal bond of Rs.1 lakh and has been directed to not tamper with the evidence or get in touch with the complainant. The court also asked the former minister to surrender his passport and to not leave the country without its permission.

Sandeep Kumar, former Social Welfare and Women and Child Development Minister was removed by Chief Minister Arvind Kejriwal after a CD that contained an 'objectionable video' landed at the AAP's office in Delhi.

He was arrested after a woman lodged a complaint alleging sexual harassment at the Sultanpuri police station in North Delhi.