Salman Khan told me he will quit smoking cigarettes & reduce coffee intake: Asaram Bapu
Salman Khan, who was sentenced to five years in prison for killing two blackbucks about 20 year ago, was kept in ward no. 2, adjacent to the cell of self-styled godman Asaram Bapu.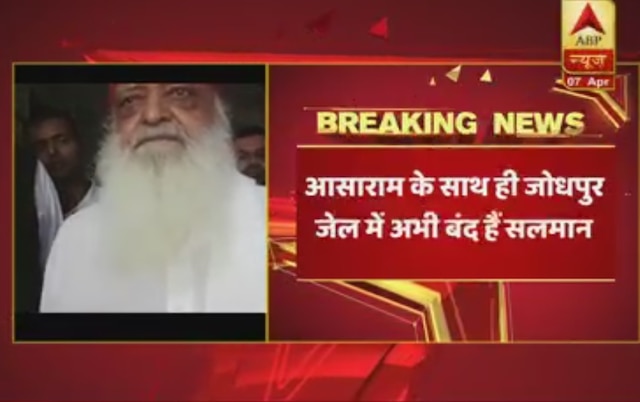 New Delhi: Self-styled godman Asaram Bapu on Saturday while being taken to Jodhpur court for a hearing said fellow inmate Salman Khan told him that he would quit smoking cigarettes and reduce intake of coffee in his diet.

The self-styled godman has been accused of sexually assaulting a minor girl over a period of nine years. The verdict in his case is scheduled for April 25.



Meanwhile, Salman was today granted bail by Jodhpur Sessions Court in the 1998 blackbuck poaching case in which he was sentenced to five years in jail.

District and Sessions Judge Ravindra Kumar Joshi also allowed 52-year-old Khan's application for suspension of sentence for a month against his conviction.

Salman was granted bail on a bond of Rs 50,000 and two sureties of like amount, defence counsel Mahesh Bora said. The actor will be released today evening after completing bail formalities.