Sambit alleges CPM of using Kim Jong-Un as their "poster body" in Kerala
A picture of North Korean dictator Kim Jong-Un on CPIM poster has triggered an attack on the Left in Kerala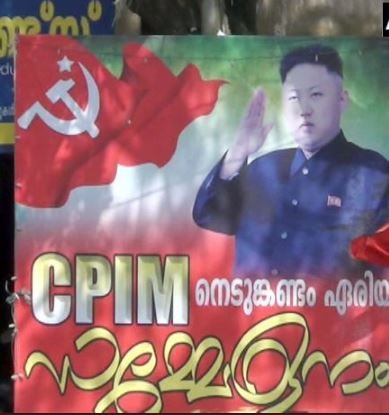 New Delhi:
In a tweet, BJP spokesperson Sambit Patra showed a photograph where CPM allegedly used a picture of North Korea's dictator Kim Jong-un for their poster.



Kim Jong-un finds place in CPM's posters in Kerala!!
No wonder they have converted Kerala into Killing fields for their opponents!
Hope the left is not planning to launch ???? missiles at the RSS,BJP offices as their next gruesome agenda! pic.twitter.com/6LHf1dVtAy


— Sambit Patra (@sambitswaraj) December 17, 2017
The BJP spokesperson termed Kim the "poster boy" of CPM and said that the Left party is seeking inspiration from the dictatorial leader. He also wrote "hope that the left is not planning to launch missiles at the RSS, BJP offices"
Kim Jong-Un has previously said that he would nuke the United States with his missiles. Through his tweet, Patra was referring to the political killings of BJP and RSS members in the state.
The BJP has in the recent past taken up the issue of political violence in Kerala and a "Jan Rakshha Yatra" was also organised by the party in Kerala.

CPI (M) poster with North Korean leader Kim Jong-un's picture seen in Kerala's Nedumkandam pic.twitter.com/W26vQTE7d1

— ANI (@ANI) December 17, 2017

As per media reports, the poster is an invite to all CPM cadres to attend the party meet in Nedumkandam on December 16-17.
In the past, the CPM has reportedly used images of Karl Marx and Vladimir Lenin on posters.