Sangh Parivar outfits threaten to disrupt "Tiger of Mysore" Tipu Sultan's birthday celebrations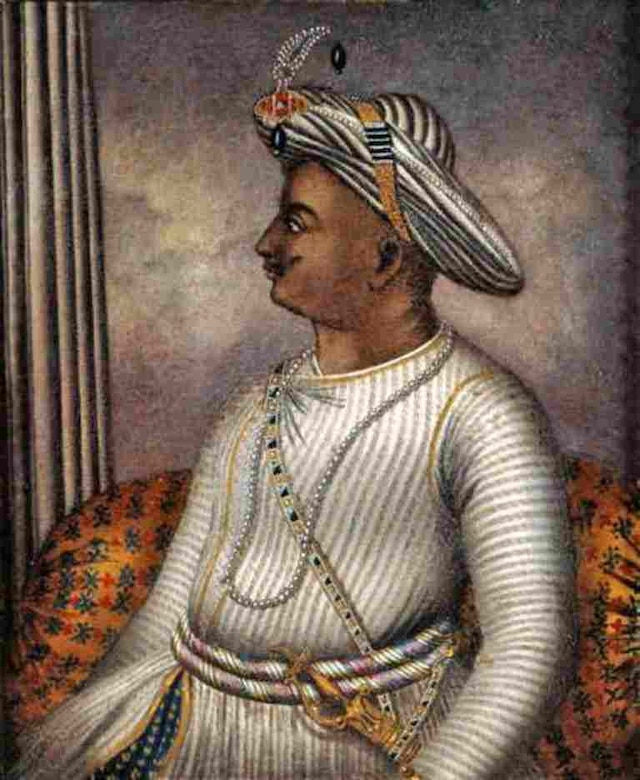 Bangalore: Sangh parivar outfits in Karnataka have threatened to disrupt the first ever government celebration of 18th-century Mysore king Tipu Sultan's birthday on November 10.

The parivar is not just against honouring a man it calls an anti-Hindu tyrant, it also objects to the event coinciding with Naraka Chaturdashi, the day Diwali is celebrated in Karnataka.

State information minister Roshan Baig today dismissed the BJP protests and the Vishwa Hindu Parishad threats, asserting the government will "go ahead with" Tipu's 266th birth anniversary celebrations. He said there was no security threat to the event, to be held at the fortified state legislature building, which boasts three layers of security on a regular day.

Congress chief minister P.C. Siddaramaiah will inaugurate the event, to be attended by writers Girish Karnad and Baragur Ramachandrappa and historians Sheikh Ali, Talakad Chikkarange Gowda and N.V. Narasimhaiah.

Tipu, the "Tiger of Mysore" who died fighting the British, was one of the empire's biggest tormentors, introducing iron-cased rockets in warfare and drawing the admiration of Napoleon Bonaparte.

But the event, titled "Tipu Sultan Jayanti", has polarised state politics since Siddaramaiah announced it during a book launch a year ago. The VHP held public protests in Mangalore yesterday and in Chitradurga today.

"We'll hold protests across the state till November 10," VHP state secretary T.A.P. Shenoy said.

"We are deploying Bajrang Dal cadres to educate people on how this government is spending the taxpayer's money to honour a ruler who tormented Hindus."

Senior BJP lawmaker G. Madhusudhan said his party would protest against the event on November 10. "My party will decide how to go about it," he said. He alleged that Tipu was "neither a patriot nor a war hero - he fought the British to save his kingdom and not as an act of patriotism".

"Let's not forget the recorded fact that he invited Afghan king Ahmed Shah Abdali to wage a war against India."

Madhusudhan aired the longstanding charge that Tipu had destroyed temples and forcibly converted many Hindus in Karnataka's hill district of Coorg and the Malabar region of Kerala.

BJP spokesperson S. Prakash said the party condemned the "state government celebrating a tyrant" whose history "is filled with mass murders, oppression and religious conversions".

Gowda, one of the historians invited to address the event, told The Telegraph : "There is no evidence of temple destruction or conversions by Tipu in these areas."

Sardar Qureshi, president of the Tipu Sultan United Front, which observes Tipu's birth and death anniversaries every year, welcomed the government decision.

"After so many years, our cries have been heard," he said.

His organisation has for the past six years awarded prominent figures to mark Tipu's birthday. Human rights activist Teesta Setalvad received the award, which carries a cash prize of Rs 25,000, last year.

Following protocol, the state government has invited central ministers from the state such as D.V. Sadananda Gowda, Ananth Kumar and Venkaiah Naidu to the event, besides several BJP legislators.