SC dismisses 'drunk' Delhi cop petition seeking compensation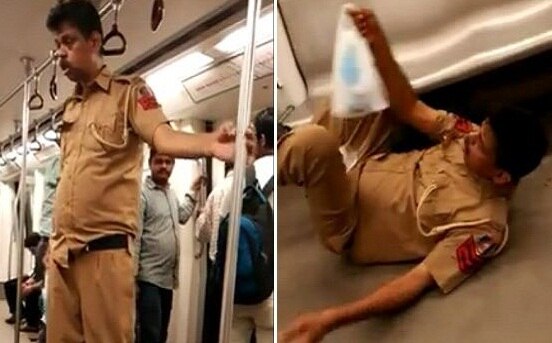 By:

ANI
Updated:
01 Apr 2016 02:33 PM
New Delhi: The Supreme Court on Friday dismissed the petition of Delhi Police head constable Salim PK seeking compensation for his 'wrong' portrayal in a video that went viral on social media showing him swaying and collapsing in a metro coach in an alleged drunken state.

While dismissing his petition, the apex court said there is no merit in the petition and no breach of fundamental rights has taken place.

The petitioner has sought directions from the court to the Centre, Press Council of India (PCI), Delhi government, Commissioner of Police and DMRC to publishing correct facts, particularly his medical disability, to ensure that he regains his lost dignity.

He also sought directions to the government, the PCI and the DMRC to pay compensation or damages to him.

Salim PK, who was seen falling in a Delhi Metro coach in the video, claimed that he was not drunk,but was losing consciousness because of a major blockage in his brain during his travel back from duty.

Salim, a Kerala native, who had joined the Delhi Police in 1986, was suspended after the video showed him in a bad light.

He was, however, re-instated by the police.