SC vacates stay on counselling, admission to IITs under JEE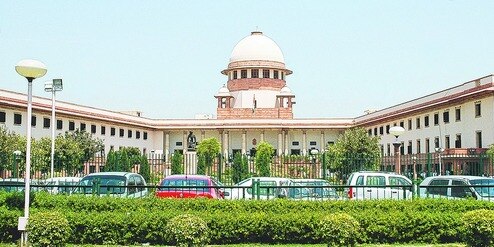 New Delhi: In a major relief to IIT aspirants, The Supreme Court on Monday vacated its stay on counselling and admission to IITs and other institutions related to JEE (Advanced) entrance examination.

The bench, headed by Justice Dipak Misra, while vacating the stay, said that no High Court will entertain any plea on this issue.

"We are inclined to vacate the order passed on July 7 and also convey that we are not inclined to interfere with the counselling and admission process and high courts should act accordingly and not interfere in the admission process," the court said in its order.

Earlier a stay was put on the counseling after a girl filed a plea in the court regarding grace marks for two questions which were wrong in the paper. The girl had sought that grace marks should be given to only those students who had attempted the questions.

The apex court also said that it desires that errors, mistakes in the framing of questions and in printing of question papers should not happen.

On June 30, the Supreme Court had sought the Centre's response to a petition challenging the grant of seven extra marks to all candidates who appeared in the IIT-Joint Entrance examination (IIT-JEE) for advance course.

The extra marks were granted in the wake of a printing error in a Hindi language paper.