Section 377: Supreme Court lifts ban on consensual gay sex, Check Twitter reactions
Section 377: After months of deliberations, the apex court struck down the Section 377 of the Indian Penal Code (IPC) which criminalised homosexuality.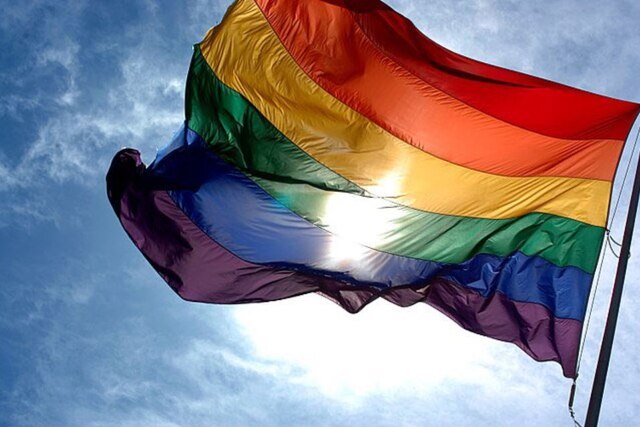 Section 377: 
The Supreme Court in its landmark judgement on Thursday lifted the ban on consensual gay sex stating that the Lesbian Gay Bisexual Transgender (LGBT) community has same rights as any other citizen. After months of deliberations, the apex court struck down the Section 377 of the Indian Penal Code (IPC) which criminalised homosexuality. The decision came as a huge victory for the LGBT community in India. Not only the community but, people from different walks of life have welcomed the decision of the Supreme Court.
A five-judge Constitution bench, headed by Chief Justice of India (CJI) Dipak Misra and comprising Justices D Y Chandrachud, Rohinton Fali Nariman, A M Khanwilkar and Indu Malhotra, issued the verdict on a bunch of petitions filed to scrap the law. The bench had earlier reserved its verdict on July 17.

The CJI while delivering the verdict observed that criminalising gay sex is irrational and indefensible. CJI said LGBT community has same rights as any other citizen. Respect for each other's rights, and others are supreme humanity, observed the bench unanimously, while saying that right to live with dignity is right.
Known as Section 377 of the IPC, the 157-year-old law criminalised certain sexual acts, terming them as 'unnatural offences', punishable by a 10-year jail term.

Here's how the Twitterati are posting their reactions on the social media platform.




Historical judgment!!!! So proud today! Decriminalising homosexuality and abolishing #Section377 is a huge thumbs up for humanity and equal rights! The country gets its oxygen back! ???????????????????????????????????? pic.twitter.com/ZOXwKmKDp5


— Karan Johar (@karanjohar) September 6, 2018



India is a country where the culture changes every 100km. Accepting diversity has to be the core value of every Indian and frankly is the only way India will survive and thrive. Scrapping #Section377 is a step in that direction. It is a good day for India.


— Chetan Bhagat (@chetan_bhagat) September 6, 2018



Congratulations to all the activists and petitioners on #SupremeCourt judgement scrapping #Section377 Your perseverance just made #India a freer place for everyone ! #LoveIsLove #Pride #377Verdict #377Scrapped Three cheers for the #SupremeCourt pic.twitter.com/grA64TTB3w


— Swara Bhasker (@ReallySwara) September 6, 2018



Historic verdict by Supreme Court today. #377


— Rajkummar Rao (@RajkummarRao) September 6, 2018



RIP #Section377
The new sunshine of this day is that of a progressive India. Love all!


— Ayushmann Khurrana (@ayushmannk) September 6, 2018



Historic Judgment by the Hon'ble Supreme Court. An archaic 156 year old #Section377 makes way for Fundamental Rights of LGBT community


Proud of our Supreme Court

"We have to vanquish prejudice, embrace inclusion, and ensure equal rights"- CJI Misra's judgment #Section377 #LGBT pic.twitter.com/jeTajxZmGG

— Gaurav Bhatia (@gauravbh) September 6, 2018



Historic judgement from SC. Striking down of #Section377 represents a move towards a society that places value on individual liberties and rights.


— Sumanth Raman (@sumanthraman) September 6, 2018



So glad to see that #Section377 has been overturned in India. It was defiantly time for change. It's strange that nationalists wanted to keep it when Ancient India always embraced different gender and sexual identities. I'm proud to have the small Indian heritage that I do! ????????


— Lee Clarke (@OneAndOnlyLee05) September 6, 2018



Time to waive your flag as India's Supreme court brings in more freedom #Section377 #historicverdict pic.twitter.com/ij7niLUhsy


— Kinjal Pandya - Wagh (@pandyakinjal6) September 6, 2018



Once again, Supreme Court treads where few politicians have dared. Congratulations & a big thank you to all the activists who stood up to be counted #Section377 pic.twitter.com/ECD9d2YMOp


— Milind Deora (@milinddeora) September 6, 2018



So happy to see #Section377 scrapped in India. There is hope for a brighter future for our country after all. A progressive and much appreciated decision by the SC


— Kanika Sharma (@kanikasharmaaa) September 6, 2018



A 157 year old law has been scrapped into shreds. #Section377


— Fahad Shah (@pzfahad) September 6, 2018



The legal battle to scrap the statute has gone on for several years. The Delhi High Court, in 2009, decriminalised homosexuality. But in 2013, the Supreme Court restored the colonial-era law. Three years later, the top court agreed to hear the Section 377 petition once more. Petitioners before the Supreme Court argued that the controversial law was not in tandem with a 2017 ruling that guaranteed the right to privacy to people. During the hearing in July, the government told the apex court that it would leave to the wisdom of the court to decide the constitutional validity of Section 377.