Shatrughan Sinha wants to see LK Advani as next Indian President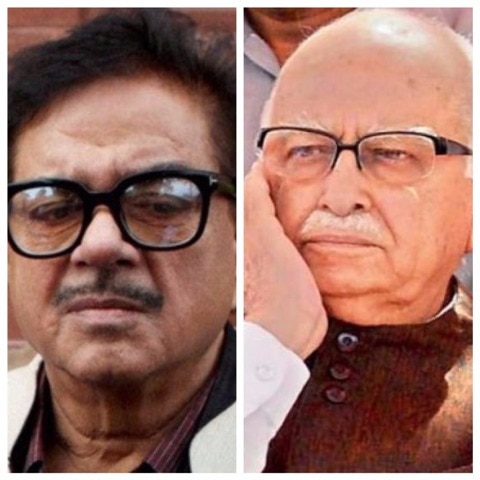 New Delhi: Days after Election Commission of India announced the dates for the Presidential Elections in the country, disgruntled BJP leader Shatrughan Sinha on Tuesday batted in favour of veteran party leader L.K. Advani for the post of next President of India, saying that he most richly deserves for the post.

"I sincerely hope, wish and pray that good sense prevails on one and all and the Pitamah of BJP is bestowed upon with the honour. He is clearly the most suitable, learned, respectable, experienced, desirable and deserving candidate for the most prestigious post," Sinha said in series of tweets.

He said that he is strongly echoing the views of Advani's admirers and well wishers.

"We have to fulfill his dreams...May God bless him with a healthy life ahead. We have to move ahead keeping all respect for him in the heart and do what he always wanted to do. No body in BJP or outside BJP can challenge his experience," Sinha said.

Claiming Advani has never been given any chance to show the country and the world what he could have done, he said that he often think how the most deserving Prime Ministerial candidate has been ruthlessly side-lined from playing his role.

The statement came at the time when a case of criminal conspiracy in Babri demolition case is being heard in court against Advani. Cases against Murali Manohar Joshi and Union Minister Uma Bharti are also being heard.