Shivpal attacks Akhilesh, defends Amar Singh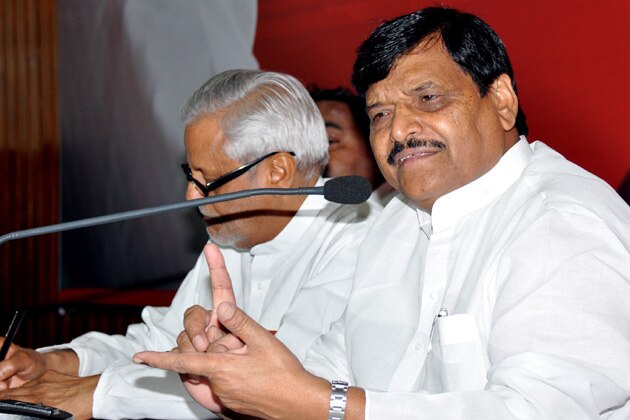 Lucknow :  Samajwadi Party leader Shivpal Singh Yadav on Monday launched a scathing attack on Chief Minister Akhilesh Yadav and accused him of trying to form a new party or enter into an alliance with another party.

In a fiery speech, the former state PWD Minister and Uttar Pradesh president of the SP attacked Akhilesh for not giving him due recognition and appreciation for the work done by him as minister.

In his biggest attack on his nephew, Shivpal said officials refused to listen to him at the behest of the Chief Minister. "Even opponents are appreciating my work and the help offered to every one," he said while listing his initial struggle and hard work for the party in its formative years.

"We have been beaten by police, have been to jail, pedalled cycles for hundreds of km to bring the party to this situation," he said.

Questioning the Chief Minister's statement that he was not forming another party, Shivpal Singh said the Chief Minister had in fact told him in a close door meeting that he will form another party. Shivpal even went on to say that he was ready to swear by the holy Gangajal on this issue.

The senior SP leader also strongly defended Amar Singh and said that in 2003, the SP government in Uttar Pradesh was because of the efforts of the Thakur leader.

When some leaders started shouting anti-Amar Singh slogans, Shivpal scolded them and said that "You are not even an inch of what Amar Singh is". "Tum Amar Singh ke pair ki dhool ke baraabar bhi nahin hoh," he said.

The former minister also said that time had come for SP supremo Mulayam Singh Yadav to take over the state government and lead the party in the forthcoming state assembly elections.