Sidhu enters deal with Kejriwal, won't be AAP CM candidate in Punjab: Sources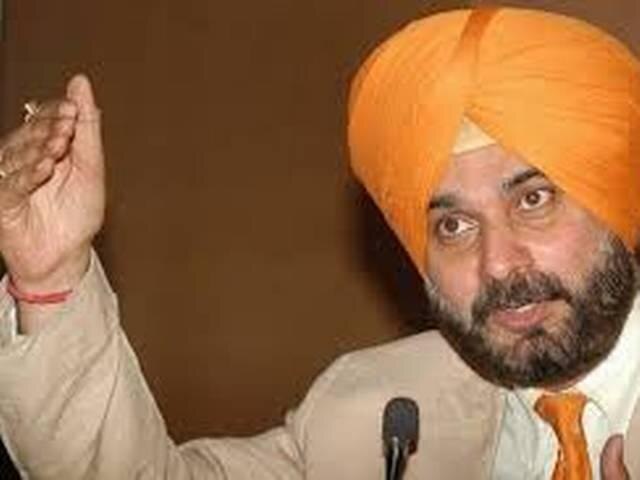 New Delhi: Sources have told ABP News that former BJP leader Navjot Singh Sidhu and AAP convenor Arvind Kejriwal have struck a deal ahead of Punjab Assembly elections. Four main things have come up.

# First is that Siddhu won't be AAP's chief ministerial candidate in Punjab.

# Second is that he won't even contest Punjab Assembly election

# Sidhu will campaign for the party in Punjab freely.

# Fourth is that his wife will not contest the elections nor will get any party post.

Though, Sidhu's wife has not tendered resignation to BJP leadership, it is expected she would resign and join AAP with her husband in 3-4 days.

Cricketer-turned-politician Navjot Singh Sidhu, who resigned from the Rajya Sabha on Monday, has quit the BJP as well and would not return to its fold, his wife said here on Tuesday.

Sidhu's wife, Navjot Kaur Sidhu, who is the sitting Bharatiya Janata Party (BJP) legislator from the Amritsar East assembly seat and a chief parliamentary secretary (CPS) in the Shiromani Akali Dal-BJP alliance government in Punjab, told media here that since Sidhu had resigned from the Rajya Sabha, it meant that he has quit the BJP also.

She said that Sidhu had resigned as he wanted to serve Punjab, making it clear that the three-time Lok Sabha member from Amritsar parliamentary constituency could be headed towards the Aam Aadmi Party (AAP), seven months ahead of the crucial assembly polls in Punjab.

She said that Sidhu, who was nominated by the Narendra Modi government to the Rajya Sabha in April this year to placate him.