South Gujarat Elections Exit Poll Live Updates: Modi wave keeps BJP way ahead of Congress
South Gujarat Elections Exit Poll Live Updates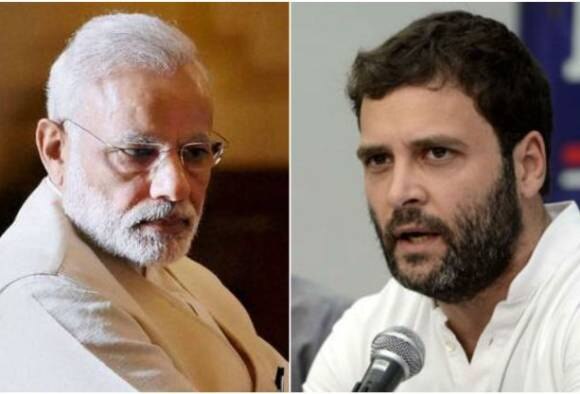 AHMEDABAD: Voting for all 35 seats in South Gujarat was held on Thursday. The region which has very few high-profile names in the fray this Assembly election holds a chance for Congress to prove its strength by reversing the 2012 results.
South Gujarat Elections Exit Poll Live Updates


Out of 35 seats in South Gujarat region, ABP News exit poll predicts a clean sweep for BJP. The saffron party is likely to get 21-27 seats with 52 per cent vote share. Congress is like to win 9-13 seats with 40 per cent vote share.




Voting for Gujarat Assembly Election ends as the second phase polling concludes


Congres Ave Che, Bhajpa Jave che, says Congress' Priyanka Chaturvedi


Will be a big victory of the BJP: Party spokesperson GVL Narasimha Rao


First cut to be out at 5:30 pm. (WATCH LIVE COVERAGE HERE)


The Gujarat poll results are keenly awaited as both the ruling BJP and the Congress have run a long and intensive campaign with their star campaigners, Prime Minister Narendra Modi and Rahul Gandhi respectively, leading from the front.


A respectable show by the Congress will energise opposition ranks and embolden it in its fight against the BJP, which may be left dispirited by a poor show in Modi's and its chief Amit Shah's home turf.


For Central Gujarat Exit Poll 
CLICK HERE
For Saurashtra Kutch region Exit Poll 
CLICK HERE
For North Gujarat Exit Poll 
CLICK HERE
2012 statistics:
The 2012 election will be remembered for BJP's landmark victory in South Gujarat where it walked away with 28 (80%) out of 35 seats. Of the total 16 seats in Surat district, it got 15, including all 12 city seats. Even the tribal seats, considered Congress' stronghold voted for it. BJP managed to get six, all tribal, seats.
The Congress hopes to reverse the 2012 result. Rahul Gandhi has campaigned aggressively all over Gujarat to try and woo businessmen over newly implemented GST, which the Congress President alleges has taken away all the money of traders.