Suicide plays on BJP nerves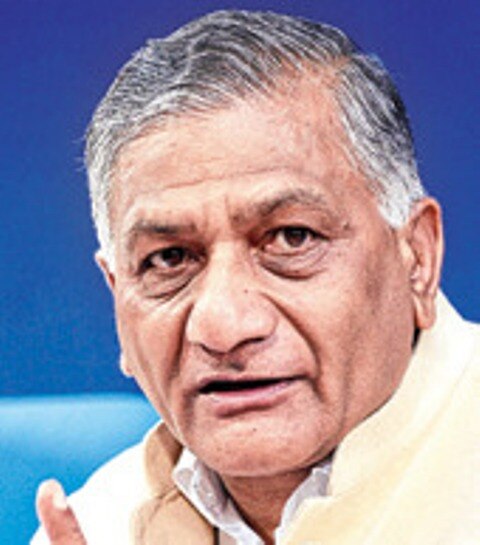 New Delhi: A Union minister on Thursday claimed Ram Kishan Grewal was a Congress worker while a colleague and the chief minister of BJP-ruled Haryana contested the projection of the deceased former soldier as a martyr.

Grewal committed suicide in Delhi on Tuesday ostensibly because of his failure to get one rank, one pension (Orop), which the Centre claims to have implemented.

Sources said the outbursts of the ministers betrayed the BJP's unease about the gathering political storm over the issue.

Junior external affairs minister V.K. Singh said: "He was a Congress worker and had fought a sarpanch election on a Congress ticket. His suicide is unfortunate."

Some, however, pointed out that in Haryana, from where Grewal hailed, local body elections are not fought on party symbols.

Singh, a former army chief, claimed Grewal's suicide had nothing to do with Orop. "If he had come to us and if we had not resolved his issue, then it would have been our mistake. The reason for his death is not related to Orop. He was getting a pension of Rs 22,000. His issue was with the bank... the bank had asked him to produce some papers. His concern was not related to Orop," the minister said.

Petroleum minister Dharmendra Pradhan criticised the Congress, which has been at the forefront of the protests over the suicide, for its "feudal mindset".

"Congress should come out of its feudal mindset. This is India of 2016. People & Soldiers both can differentiate between action & dramatics," Pradhan said in a tweet.

"When we think of martyrs the immediate image that comes to our mind is of a soldier fighting on the front not someone contemplating suicide," he said in another tweet.

Haryana chief minister Manohar Lal Khattar echoed Pradhan. " Shaheed (martyr) are those who lay down their lives on the border, not who commit suicide," news agency ANI quoted Khattar as saying.

The Congress attacked the ministers for objecting to the ex-serviceman being called a martyr and drew attention to the visit by some BJP leaders to Dadri when the body of a suspected killer of Mohammad Akhlaq, who was lynched on the suspicion of storing and consuming beef, had been draped in the Tricolour.

"BJP leaders visit late killer of airman's father Akhlaq and honour national flag. Yet describe ex-soldier Grewal sacrifice as conspiracy", Congress leader Salman Khurshid tweeted.

Orop promise

Defence minister Manohar Parrikar today assured soldiers at a programme in Jammu and Kashmir that issues related to Orop would be resolved within two months.

"Only 1 lakh people have not got full benefit of this as yet. There are some technical and documentation issues. I want to assure you that in the next two months, we will sort them out," he said.