Supreme Court asks parties to resolve Ram Mandir issue amicably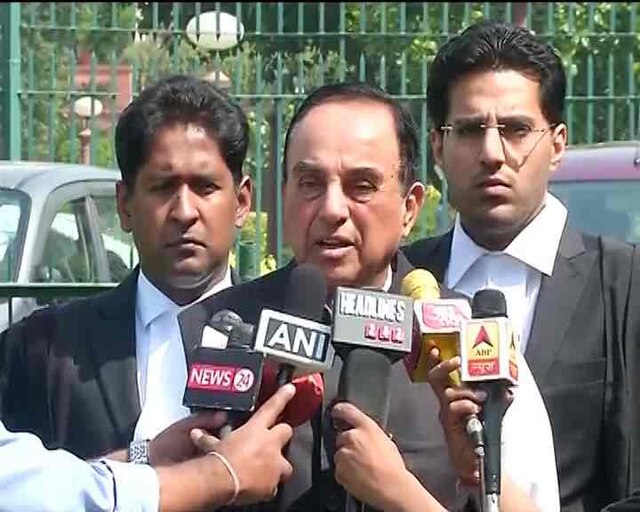 New Delhi: The Supreme Court on Tuesday directed various parties to sort the Ram Mandir issue amicably and settle the matter. The apex court also asked parties to come to the court with a solution on the same.

Senior BJP leader and lawyer Subramanian Swamy had sought a hearing on the issue which is long pending in the court.

Swamy while addressing the media post court hearing said, "I told court that matter is pending in the apex court since 6 years, also before that was pending in Allahabad HC for 16 years".

He further added that "I sought permission from the court to settle the matter and said that we would need court's permission to sit down with the opposition and settle the matter". He also said that "We are ready for building of both Ram Mandir and Masjid. But, Masjid should be built on the other side of 'Sarayu' river, whereas; Ram mandir should be built on the Ram temple".

Bharatiya Janta Party leader Sambit Patra on Tuesday "welcomed SC's suggestion to resolve the matter with mutual consent".