Surat: PM Modi, kites fly high this Uttarayan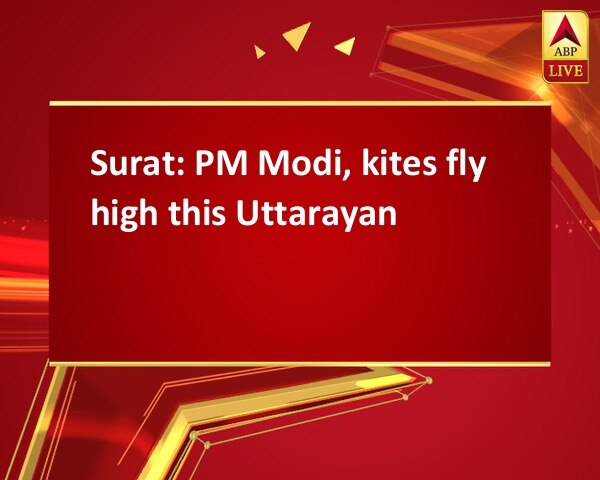 By:

ANI
Updated:
28 Dec 2017 10:20 AM
Surat (Gujarat) [India], Dec 28 (ANI): As Gujarat gears up for its most awaited annual International Kite Festival- Uttarayan, the fever of election season has made its way into the kite market as well.
Ahead of the festival which is celebrated on January 14, markets in Surat have begun the sale of a variety of kites include those featuring pictures of Prime Minister Narendra Modi and Congress President Rahul Gandhi.
Prime Minister Modi-themed kites featured his popular Swachh Bharat Abhiyan which has now become a household name, as well as the highly publicised bullet train project which went on floors this year.
While Prime Minister Modi has long been a favourite among kite buyers, Gandhi too made it to the markets.
Kites with images depicting "Modi versus Gandhi" too were a new addition. Evidently, the recent Gujarat Assembly election saw aggressive campaigning and back-and-forth between both the leaders, and Gandhi too managed to gain a following here even though his party lost to the rival Bharatiya Janata Party (BJP).
Apprehensions of lower sales due to the new taxation system, GST was also apparent among traders as the threads used in kites fly are comparatively expensive this year, which has impacted the sale of the same. Moreover the kites too have been expensive comparatively.
While some voiced doubts, others were hopeful for another good season like the last year.
"The GST has raised the prices compared to last year but we're hopeful that sales will be just as good as last year. People have come from far to buy kites from here," one of the kite-sellers, Bharat Dholwala told ANI. (ANI)
This story has not been edited. It has been published as provided by ANI