Telangana Elections: Key candidates and constituencies
Telangana Elections 2018: Here is a list of key faces fielded by TRS, BJP, Congress and AIMIM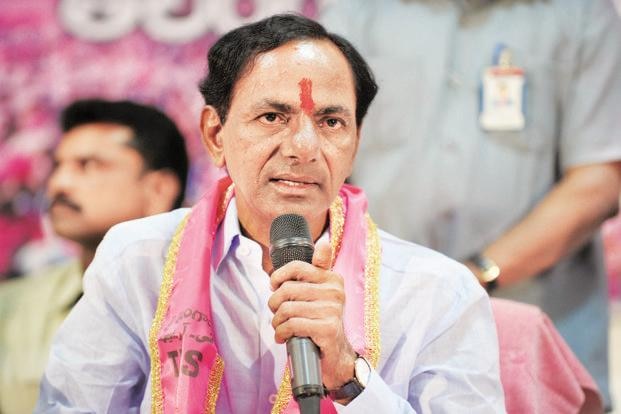 New Delhi: Telangana, the youngest of the 29 states of India, will vote for the first time on Thursday to elect its 119-member-assembly.The state born in 2014 is witnessing an early election and is the only southern state going for polls this time. Telangana Assembly was dissolved on September 6 on the recommendation of the CM Chandrasekhar Rao-led government, more than eight months ahead of the expiry of its term, paving way for the early election.

There is a tussle between Telangana Rashtra Samiti led by caretaker CM K Chandrasekhar Rao, Congress-led grand alliance, BJP and All India Majlis-e-Ittehadul Muslimeen (AIMIM).

Here's a look at some of the key candidates of Telangana Rashtra Samithi:

Gajwel assembly seat: TRS – K. Chandrashekhar Rao, Congress – V Pratap Reddy

The caretaker CM of the state K Chandrasekhar Rao will be facing Congress' V Pratap Reddy, a local strongman who has defected to the Congress from the TDP, in his home turf.

Siddipet assembly seat: TRS - T Harish Rao, Telangana Jana Samithi- Bhavani Marikanti, BJP – N Narotham Reddy

T Harish Rao is the state's Irrigation Minister and nephew of TRS President and caretaker CM K Chandrasekhar Rao. He is Contesting for the sixth consecutive time from Siddipet assembly constituency. Harish is all set to score a double hat-trick in the coming elections. He is pitched against Bhavani Marikanti of Telangana Jana Samithi (an ally of Congress) and BJP's N Narotham Reddy.

Sircilla assembly seat TRS – KT Rama Rao, Congress - KK Mahender Reddy

KT Rama Rao is IT Minister of Telangana and son of the caretaker Chief Minister KCR.

Chennur assembly seat: TRS – B. Suman (Currently MP from Peddapalle (SC reserved), BJP - Venkatesh Netha Borlakunta.

Key Congress Candidates

Andole Assembly seat: Congress – C. Damodar Rajanarsimha, BJP – Babu Mohan, TRS - Chanti Kranthi Kiran

Former deputy CM of Andhra Pradesh Damodar Rajanarsimha will be facing competition from BJP's Babu Mohan, a three-time MLA and a celebrity who had acted in more than 900 films, and TRS' Chanti Kranthi Kiran – a former journalist.

Huzurnagar Assembly seat: Congress – N. Uttam Kumar Reddy, TRS - S Saisi Reddy

Congress is fielding the state President of the party N Uttam Kumar Reddy from Huzurnagar Assembly seat.

Secunderabad Cantonment Assembly seat Congress – S Satyanarayana (Former union minister) TRS - G Sayanna

Key BJP candidates:

Musheerabad Assembly seat: BJP - K Laxman, TRS - M. Gopal

TRS has fielded M Gopal against Telangana BJP President and current MLA from the same seat K Laxman

Amberpet Assembly seat BJP - G Kishan Reddy  (BJP floor Leader), TRS - K  Venkatesham

 

Key AIMIM candidate:

Chandrayangutta Assembly seat AIMIM - Akbaruddin Owaisi, Congress – Esa bin Obaid Misri

Present MLA Akbaruddin Owaisi who is the brother of AIMIM chief Asaduddin Owaisi is AIMIM's key candidate from Chandrayangutta seat.