Rana Daggubati's brother Abhiram sexually exploited me, reveals actress Sri Reddy
Suresh Babu is the father of Rana and Abhiram Daggubati. She claims Abhiram sexually exploited her in Hyderabad.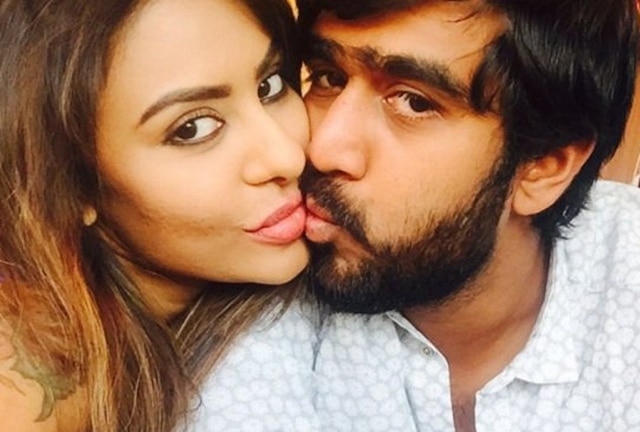 New Delhi: Telugu actress
Sri Reddy's nude protest
shocked the Telugu film fraternity. The nature of protest was first of its kind in the country where an actress actually sat on the road stripping her clothes only to deface the ugly side of glamour world.
Days after the incident, the actress now has finally opened the lid to reveal the person who allegedly sexually exploited her.

In a Telugu news show, the actress disclosed it was Abhiram Daggubati who had exploited her. During the interview, the intimate pictures of Abhiram and herself were also flashed.




పేర్లు చెప్పండి పేర్లు చెప్పండి అని కామెంట్స్ చేసారు కదా, దగ్గుపాటి సురేష్ బాబు కొడుకు అభిరామ్, వీడు ఒక అమ్మాయిలనే కాదు Sona అనే Transgender ని కూడా వదల్లేదు అంత కామాంధుడు మన అభిరామ్, ఇటువంటి వెదవలు ఇంకా ఉన్నారు అందరి పేర్లు బయటపెడతా #srireddy #Srileaks #srireddyleaks pic.twitter.com/y3XPX0TCx2


— Sri Reddy (@MsSriReddy) April 10, 2018



In an earlier interview with News 18, the actor claimed, "Suresh Babu's son cheated me so badly. The studio belongs to the government and it is meant to help and support talented people. They have to use it in a proper way. This Suresh Babu's son took me to the studio and f****d me so badly in the studio only."




Ohh my daggubati abhiram???? pic.twitter.com/OUJAPPwg1j


— Kantu Agasthya (@kantuagasthya) April 10, 2018



Suresh Babu is the father of Rana and Abhiram Daggubati.

The actress also shared those pictures through her Twitter account. ABP News could not independently verify the images were morphed or not.




Whoever leaked these, wait for my turn for #SriReddyLeaks Coming Soon.. I won't forgive you people this time !!!!!!! #SriReddy #SriLeaks pic.twitter.com/W8C0ZsJnly


— Sri Reddy (@srireddyleaks) April 11, 2018



Sri Reddy had earlier claimed that many producers, directors and actors had asked her for sexual favours but despite accepting their illegitimate desires she did not get an opportunity.




#ToplessProtest for safety of female artists in cine field ???? Please Support !!! #SriReddyLeaks #SriReddy pic.twitter.com/xqJLnOdU6h


— Sri Reddy (@srireddyleaks) April 7, 2018



Following her protest, the Movie Artistes Association office (MAA) decided to ban Sri Reddy.