'This is really dangerous situation,' says BJP MP Udit Raj on mass conversion of Dalits to Buddhism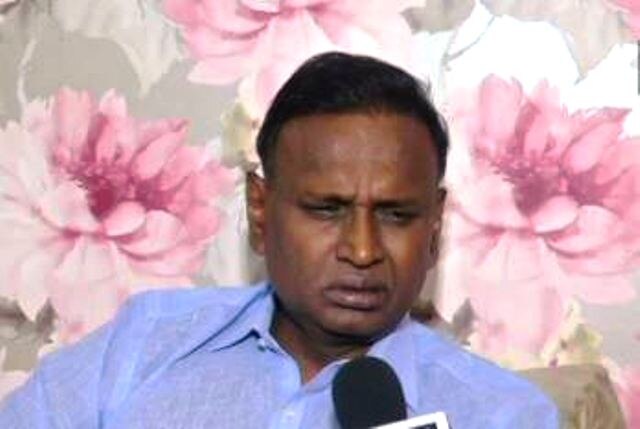 New Delhi: Commenting on mass conversion of Dalits to Buddhism from Gujarat's Una, BJP MP Udit Raj termed the situation as "dangerous".

"The reason is social injustice. Dalits are beaten up for even having a mustache. I don't know what alternative they have. This is really a dangerous situation," he said, reported news agency ANI on Monday.

On Sunday, at an event organised in Mota Samadhiyala village, reportedly, many embraced Buddhism.

The organiser of the programme claimed that a total of 450 Dalits embraced Buddhism. More than a thousand Dalits participated in the event in Saurashtra region, where cow vigilantes had allegedly flogged seven Dalits for skinning the carcass of a cow in July 2016, reported news agency PTI.

"A total of 450 Dalits converted to Buddhism today," said Balubhai, who had organised of the event.

The new converts were handed certificates by the Buddhist Society of India.

Seven Dalits, including four members of the Sarvaiya family from Mota Samadhiyala, were paraded and flogged for allegedly skinning a dead cow in July, 2016. The incident had caused nationwide outrage after its video had gone viral.

Ramesh Sarvaiya said they decided to convert to Buddhism because they were discriminated against by Hindus over their caste.

"Hindu cow vigilantes called us Muslims. The kind of discrimination we faced by Hindus pains us and therefore we have decided to convert. Even the state government has discriminated against us by not fulfilling the promises made to us in the wake of the flogging incident," he said.

Ramesh Sarvaiya said they were never considered Hindus despite the fact that their community followed the religion for "thousands of years". "We were prevented from entering temples. We are discriminated against by Hindus and had been asked to carry our utensils for food wherever we go to work. The fact that we have not yet got justice in the Una case has also been a reason behind our decision to convert," he said, reported news agency.