Those oppose right wing extremist ideology under threat: Chidambaram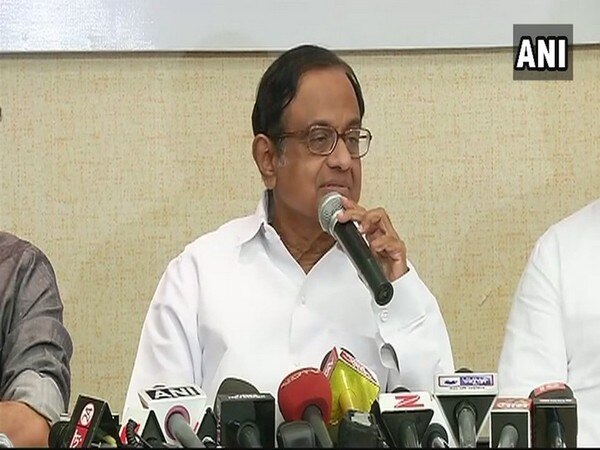 By:

ANI
Updated:
09 Sep 2017 09:20 PM
Mumbai (Maharashtra) [India], Sept 9 (ANI): Former finance minister P. Chidambaram on Saturday defended Congress Party Vice President Rahul Gandhi's statement on the murder of senior journalist Gauri Lankesh and said the fact is that 'anyone speaking against right wing extremist ideology is under threat'.
Addressing a press conference here, Chidambaram said, "The fact of the matter is that anyone speaking against right wing extremist ideology is under threat. Rahul Gandhi is not blaming anyone for the murder of Gauri Lankesh. It is for the police to decide who the culprit is. However, the fact is that a fearless journalist was killed, and the government and police need to solve the matter."
Responding to statements made by various political leaders, Chidambaram stated that the matter need not be politicized, and such statements must not account for anything, as they are mere political statements.
"Like AR Rahman said, this is not the India our forefathers created, and this is not the India I want the future generations to live in. This must change. The severity of the matter must not be drowned in political statements," said Chidambaram.
Lankesh was killed on Tuesday at her residence in Bengaluru's Rajarajeshwari Nagar by some unidentified assailants at around 8-8:30 pm.
As per reports, three bullets were pumped in her body.
Following this, Rahul Gandhi opined that anybody who speaks against the ideology of the BJP-RSS is 'pressured, beaten, attacked and even killed.'
Gandhi averred that those responsible should be caught and punished.
He further took on Prime Minister Narendra Modi stating that he is a skilled Hindutva politician, adding that whatever he says has two meanings.
"It is very sad that a journalist against fanaticism was killed. The entire country is with her. Truth cannot be suppressed," he added.
Lankesh was the editor of the Gauri Lankesh Patrike, a tabloid described as an "anti-establishment" publication. (ANI)
This story has not been edited. It has been published as provided by ANI