Top priority will be to make policing human, will crush 'gundagardi', won't spare even VIPs: Sulkhan Singh DGP UP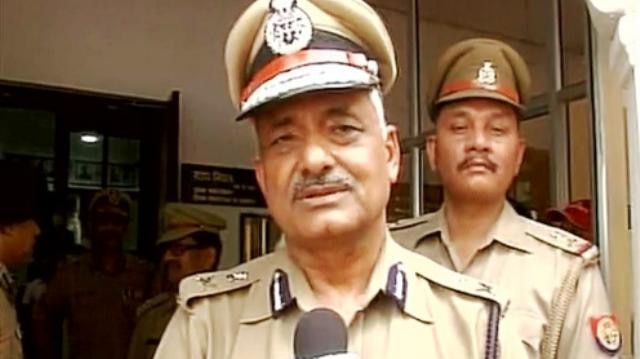 New Delhi: In a big move, Sulkhan Singh was appointed as new DGP of Uttar Pradesh. He replaces Javeed Ahmad and in total, seven IAS officers and 12 IPS officers have been transferred in the state.

On Saturday, the 1980-batch IPS officer vowed to crush "goondagardi" in the state and warned that even VIPs would not be spared and said his priority would be ensuring unbiased policing.

"Those indulging in goondagardi and criminal activities will be dealt without mercy. They cannot escape. And even VIPs will not be spared," he said without mincing words, reported PTI.

After taking over as the UP Director General of Police from outgoing Javeed Ahmed, he was talking to media persons.

Javeed Ahmed shunted

Javeed Ahmed was shunted to a less important post of DG PAC. This is the first major reshuffle in the top police hierarchy by the Yogi Adityanath government.

Singh who is the senior-most IPS officer in UP, said there will be no compromise in ensuring security to the common man.

"Uniform action will be taken against any wrong doer. There will be no bias, whosoever the culprit is or whatever political connection the person flaunts" he said, reported news agency.

Maximum FIRs will be filed

Sulkhan Singh said maximum FIRs will be filed, police will get full freedom to work without fear or pressure from any quarter.

Talking about his priorities, Singh said, his effort will be ensuring unbiased policing and keeping the morale of the force high.

His superannuation is due later this year. He said his top priority would be to make policing humane and
courteous.

Bhavesh Singh appointed as ADG

Bhavesh Singh has been appointed as ADG, Intelligence and Aditya Mishra has been made ADG, Law & Order. Alok Prasad has been appointed as DGP, Home-guards.

The list also included the names of Dr Surya Kumar, Vijay Kumar, Daljit Singh, Jawahar Lal Tripathi, Alok Singh, Sanjay Singhal and Navneet Sikera.

There were reports that the newly formed BJP government may transfer IAS, IPS officers in the state.