Transport strike disrupts normal life in Kerala, Haryana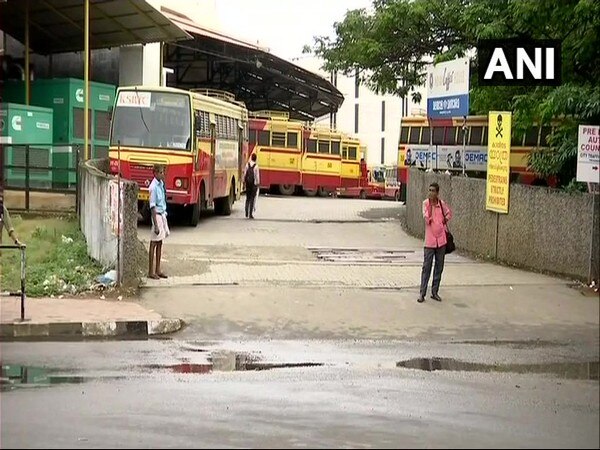 By:

ANI
Updated:
07 Aug 2018 06:25 PM
New Delhi [India], Aug 7 (ANI): People commuting via public transport in Kerala and Haryana are hassled by the day-long strike of the transport unions on Tuesday over several issues, including the proposed Road Safety and Transport Bill.
"We are missing out on our studies due to this strike as there is no other mode of transport available," said a college student from Haryana's Panchkula district.
Not just students, but working professionals too are facing problems in commuting. "Due to the strike, I have come to office by taking a lift. Now I don't know how I will go back home in the evening," said a local in Haryana.
The Haryana Roadways State Transport is observing a one-day strike against the proposed Road Safety and Transport Bill and the state government's decision to include private buses in its fleet.
"The state government wants to include private buses in Haryana Roadways which is completely unfair. Also, we are opposing the Road Safety and Transport Bill," a union leader told ANI.
The situation was similar in Kerala, where people faced trouble in commuting as Kerala State Road Transport Corporation joint trade union committee is on a 24-hour token strike today against the Bill.
The Road Safety and Transport Bill was earlier passed in the Lok Sabha and is now awaiting Rajya Sabha's approval.
Meanwhile, Uttarakhand Roadways union employees also went on a strike on Tuesday over other demands.
"One year ago, we gave a letter to the concerned authority wherein the main demand was to give wages of transport employees before Day 7 of every month. Also, we asked that outsourced employees should get a minimum salary of Rs 18,000. In response, we were told that a committee will be made to look after this matter. However, nothing has been done on behalf of the government," said a transport union leader. (ANI)
This story has not been edited. It has been published as provided by ANI