Truck hits Trivandrum Rajdhani heading towards Delhi; two coaches derail, one dead
Trivandrum Rajdhani Accident: It is reported that the 80 passengers at the site on the rear portion of 12431 Trivandrum Rajdhani were taken to Thandla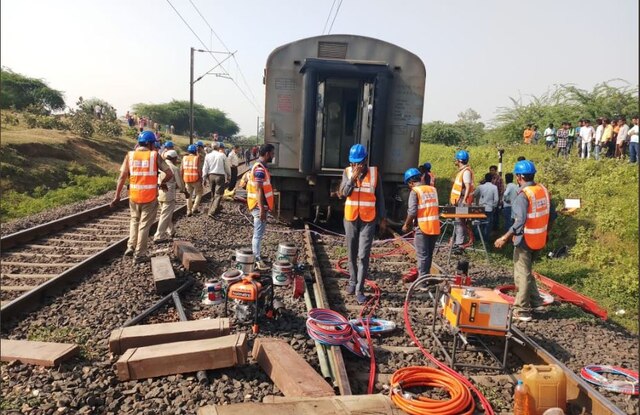 New Delhi: At least two coaches of a Delhi-bound Rajdhani Express derailed on Thursday after it was hit by a truck near Thandla in Madhya Pradesh. The incident took place at 6:44 in the morning when the truck rammed into the train number 12431.

The official said that no passengers of the Rajdhani Express were injured in the accident. Rajesh Dutt Bajpai, Media and Corporate Communication Director, Railway Ministry, told media that the truck broke the gates of a manned level crossing. The truck then hit the B7 and B8 coach of the Hazrat Nizamuddin-Trivandrum Rajdhani Express. At the time of the accident, the gates of the manned level crossing were closed for traffic as the train was approaching.

It was reported that the 80 passengers at the site on the rear portion of 12431 Trivandrum Rajdhani were taken to Thandla Rd by ARME accompanied by DRM, RTM.

News agency ANI reported that the truck driver identified as Mohammad Salim was seriously injured in the accident and later succumbed to the injuries. Western Railways also released helpline number.  Ratlam Division Helpline number 02267638062 were set up at Vasai Road.