Unnao gangrape: Victim's father did not die in jail; SIT formed to probe, says UP ADG
This comes hours after BJP MLA Kuldeep Singh's brother Atul Singh was arrested by cops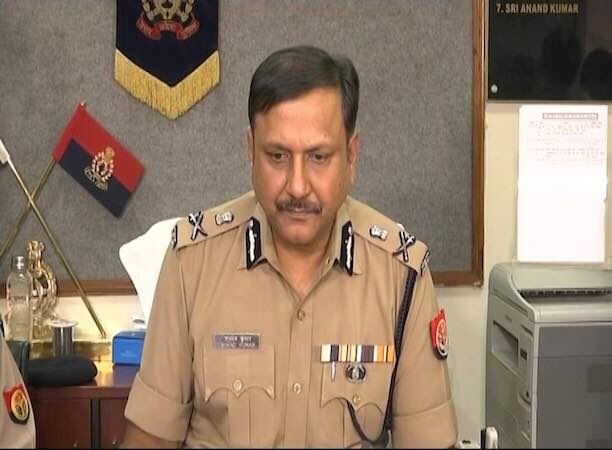 Unnao, Uttar Pradesh: Anand Kumar, Uttar Pradesh's Additional Director General (Law and Order) on Tuesday informed the media that a SIT (Special Investigation Team) has been constituted to investigate the Unnao gangrape case. The rape victim's father on Monday had died in a district hospital. He was allegedly assaulted severely by rape accused BJP MLA Kuldeep Singh Sengar. The legislator's four supporters were arrested by the police yesterday afternoon.


Contrary to reports of him succumbing to injuries in judicial custody, Kumar today contended that the rape victim's father Pappu Singh did not die in the police station.




#UnnaoGangrape: SIT constituted to probe case. Whoever is culpable or has tried to shield anybody will face action. The girl's father did not die in police station: Anand Kumar, UP ADG https://t.co/ltXO0PIGSJ pic.twitter.com/l5ZUXKqgKa


— ABP News (@abpnewstv) April 10, 2018



Atul Singh, the brother of Sengar was arrested early today in connection with the killing.

Singh was arrested on April 5 under the Arms Act after he was allegedly beaten up by Anil Singh.

A doctor who was part of the post-mortem process said Singh's intestine was ruptured that led to infection.


BJP MLA Kuldeep Singh Sengar

A defiant Sengar, however, rejected the charge as a conspiracy by his opponents and said the complainant belonged to a "low class", even as six policemen were suspended and Chief Minister Yogi Adityanath assured whosoever is  guilty will not be spared.

Significantly, a case had been registered against four persons a few days back on a complaint by the deceased's wife that he was beaten up.

"The four accused -- Sonu, Baua, Vinit and Shailu -- named in the FIR registered on April 4, 2018 for beating up the deceased had been arrested,"  Superintendent of Police, Unnao, Pushpanjali Devi said.

The 18-year-old girl who is pleading for justice tried to immolate herself outside Adityanath's office two days ago.

Speaking to reporters outside the Chief Minister's Office in Lucknow, Sengar said the allegations against him were part of a conspiracy. He was summoned by CM Yogi Adityanath last evening.

"They belong to a low status family ('nimn star ke log hain')...This is a conspiracy by my opponents," Sengar told reporters, but refused to comment on speculation about he being summoned by the chief minister.

Shocking evidences of brutalities on Pappu Singh's body