Unnao Rape Case Victim Who Accused BJP MLA, Injured In Road Accident; 2 Dead Including Mother
The woman who had accused Kuldeep Sengar of rape was travelling with her mother, aunt and her lawyer when their vehicle collided with a truck.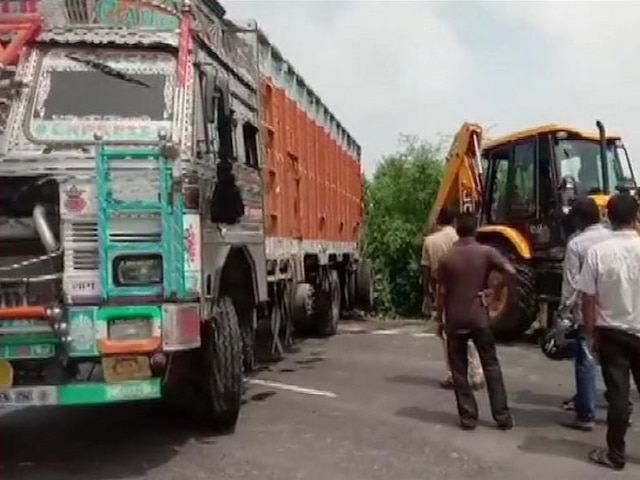 New Delhi:
The Unnao rape survivor who had accused BJP MLA Kuldeep Sengar of raping her, met with an accident, while traveling with three of her acquaintances including her lawyer, in Raebareli, Uttar Pradesh on Sunday. In the accident, her mother and her aunt succumbed to their injuries, while the survivor and her lawyer got critically injured.
"Victim, her mother, her aunt, and her lawyer were injured in the accident. Victim's mother and aunt succumbed to injuries; the victim and her lawyer are in critical condition," said advocate Vimal Kumar yadav, the junior of the woman's advocate Mahendra Singh.
The mishap took place after the vehicle they were travelling in, collided with a truck in Raebareli.


The key-witness against the accused MLA had died earlier under doubtful circumstances.




Unnao rape case: Victim and 2 others injured after the vehicle they were travelling in, collided with a truck in Raebareli. More details waited. pic.twitter.com/n26TGoxpcK


— ANI UP (@ANINewsUP) July 28, 2019



It is to be noted that the truck which rammed the vehicle of the victims, had a blackened number plate. Police has seized the truck and the driver has been arrested. The entire matter is being probed from all angles.

As per reports,  the incident occurred when the mother, daughter along with their aunt  were in the car, which was being driven by their lawyer.

Uttar Pradesh CM Akhilesh Yadav demanded a CBI probe in the matter.

The family members of the victim have alleged a conspiracy behind the accident.

Last year, a woman belonging to the Makhi police station area in Unnao had alleged that Sengar raped her teenage daughter at his residence in 2017.
Sengar, a four-time MLA who represents Bangermau in the UP Assembly, was arrested on April 13 last year.
The case had come to light after the victim allegedly attempted self-immolation outside Chief Minister Yogi Adityanath's residence