Police arrest two in Lucknow acid attack case; 4 RPF men suspended for negligence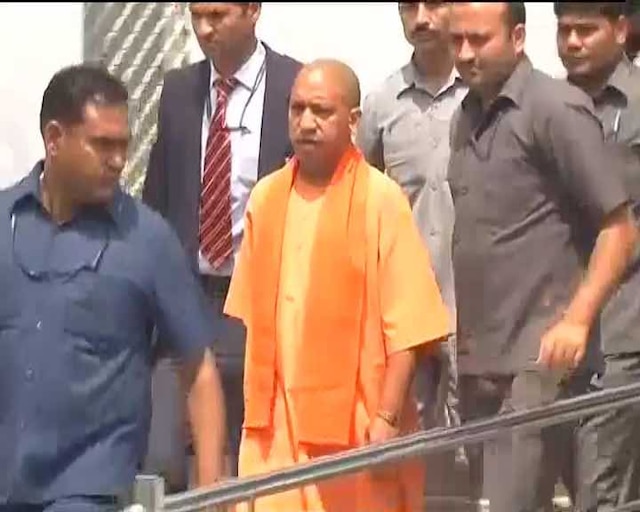 LUCKNOW: Hours after Chief Minister Yogi Adityanath promised a prompt action, UP Police on Friday arrested two persons from Raebareli in Lucknow gang-rape and acid attack case.
Taking serious note of the incident, police has also launched a WhatsApp number for public complaints - 9454404444. Four RPF (Railway Protection Force) jawans have also been suspended for negligence in duty.
Earlier in the day, Adityanath visited the Trauma Centre of King George Medical College in Lucknow, to meet a woman who is a gang-rape and acid attack victim and is undergoing a treatment in the hospital.
The Chief Minister had directed the police to arrest the accused and announced Rs 1 lakh assistance for the 45-year-old woman, who is being treated at the city's King George's Medical University.
How did the attack happen?
The woman was attacked while she was travelling via train from Rae Bareli to Lucknow.  The attackers also attempted a horrendous act of feeding acid to the victim. The victim is being treated at the hospital where Adityanath visited.
The incident came to light when the woman got off the Allahabad-Lucknow Ganga Gomti Express at Charbagh station and gave a written complaint to the government railway police.
She wrote the complaint as she could not speak.
As per the complaint, two persons forced her to drink acid around 10.30 AM on Thursday, police said.
This was fourth attack on the woman.
The two men had allegedly gang-raped and attacked her with acid over a property dispute in her home at Unchahar (Raebareli) in 2009, 100 kilometres from Lucknow.
The woman works with Sheroes Hangout Cafe, an outlet run by acid attack survivors in Lucknow, and had gone home on March 10 as her daughter was taking class 10 examinations.
She was returning on Thursday when the incident took place.
In 2012, the woman was attacked with knife, in a serious attempt on her life, and in 2013 she was attacked with acid, police sources said.
Who all accompanied CM?
Along with CM, DGP Javed Ahmed and women welfare minister in Yogi's cabinet, Rita Bahuguna Joshi were also present at the hospital.
As per reports, DGP has been asked to fasten the probe in order to nab the culprits. CM has also provided a financial help of Rs 1 lakh to the girl.
What action is UP Government taking?
Rita, who was present at the hospital took stock of situation and met the victim. "The victim was continuously tortured, but no action has been taken against her so far" Rita said. She also added saying "CM has ordered that the culprits should be put behind the bars as soon as possible and a precedent should be set for those who dare to commit such crimes against women.