UP CM shares food with Dalits in Gorakhpur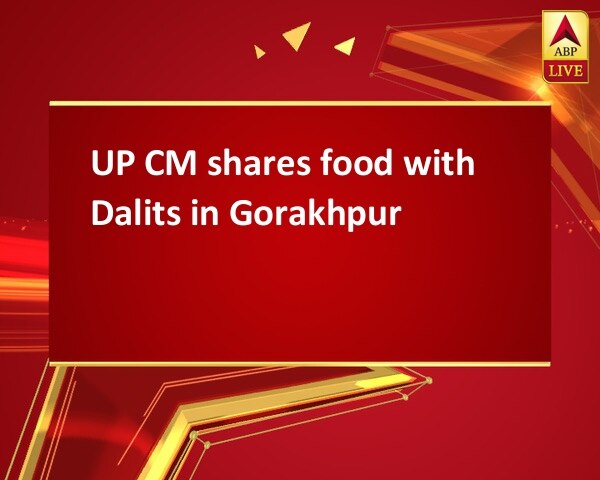 By:

ANI
Updated:
14 Jun 2017 09:55 PM
Gorakhpur (Uttar Pradesh) [India], June 14 (ANI): In what seems like a damage control exercise post Saharanpur violence which led to accusations that the Bharatiya Janata Party (BJP) is anti-Dalit, Uttar Pradesh Chief Minister Yogi Adityanath on Wednesday had lunch with Dalits in his home town Gorakhpur.
According to reports, around 150 members of the Dalit community attended the feast in Harnampur village in Gorakhpur.
After the clashes between Thakurs and Dalits last month claimed three Dalit lives, the people of the latter community dubbed the ruling BJP as anti-Dalit.
The clashes erupted after the Dalits objected to the procession of Maharana Pratap through the temple of Saint Ravidas.
The tensions further heightened when Bhim Sena chief Chandrasekhar Azad Ravan organised a Dalit Mahapanchayat on May 9 in which the Dalits reportedly clashed with the police and torched a police chowki.
A Special Task Force of Uttar Pradesh Police arrested Ravan from Himachal Pradesh's Dalhousie in connection with Saharanpur violence.
Ravan is accused of instigating Dalits to clash with police on May 9. Ravan was absconding after the incident. (ANI)
This story has not been edited. It has been published as provided by ANI