Viral Sach: UP govt school makes primary students clean utensils after mid-day meal?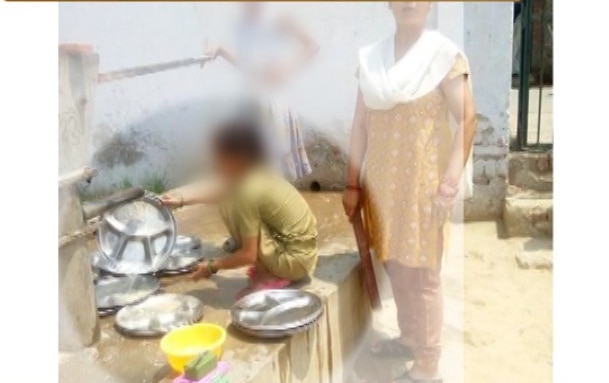 NEW DELHI: A video is doing rounds on internet showing primary school students cleaning utensils at a state-run school in Uttar Pradesh after having mid-day meal.

Social media users claimed the students to whom Yogi Adityanath gifted bags and book at a function in Hapur were handed over unclean dishes to wash after chief minister's visit.

The clip shows two students sitting near a hand pump with a pile dishes and another with a broom in hand to clean the floor. It also features a lady with a scale in hand as if she's 'forcing' students to do a maid's job.

The video was shot inside a state-run primary school of Hapur's Jasroopnagar. It was found that the clip dates back to July 13, hence there's no connection between Yogi's Hapur visit and the incident.

Update: The teacher who made students wash dishes was suspended after ABP News aired this report.