US Presidential election today, Hawans for Donald Trump in India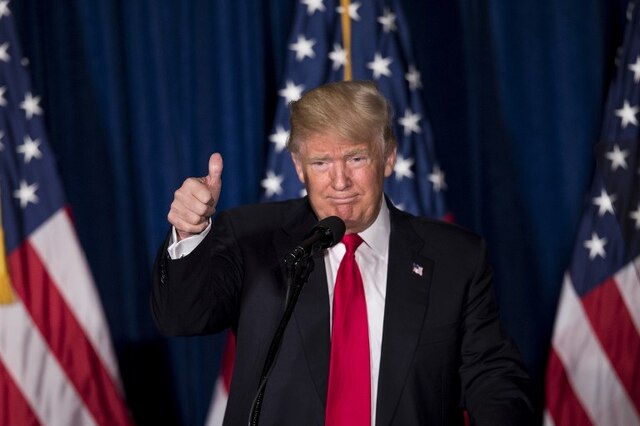 New Delhi: The most powerful nation of the world, America, is going to elect its President today and there are two contenders for the post, Donald John Trump of the Republican Party and Hillary Diane Rodham Clinton of Democratic Party.
The voting will going to start from 10:30 am today and will continue till 6 am tomorrow.
Donald Trump who is an American businessman, and who is also known for his anti-Muslim views has tried to win on Indian voters living in USA.
Indians in America:
According to the 2010 United States Census, the Asian Indian population in the United States grew from almost 1,678,765 in 2000 (0.6% of U.S. population) to 2,843,391 in 2010 (0.9% of U.S. population), a growth rate of 69.37%, one of the fastest growing ethnic groups in the United States.
Image: Courtesy-Wikipedia
Prayers (Hawans) for Donald in India:
In many parts of India, prayers are going on for Donald Trump. Recently Trump in a programme said that he wanted to give Prime Minister Narendra Modi like government in America and also raised slogan-"Abki bar Trump sarkar" (Trump government this time). Trump also stressed that if his government comes to power, US and India will have strongest friendship.
Hillary ahead:
As per the reports, till now, however, Hillary is ahead of Donald. "Tomorrow, we face the test of our time, if you believe that America thrives when middle class thrives then you have to vote", said Hillary Clinton.
Barack Obama behind Hillary:
Democratic Party leader and present President of USA Barack Obama has urged Americans to make history by electing Democrat Hillary Clinton to succeed him in the White House, and reject the "mean-spirited" politics of Donald Trump.
"I ask you to do for Hillary what you did for me," Obama told a rally in Ann Arbor, Michigan -- the first of three he is holding for Clinton on the eve of the vote.
"You have the chance to reject a coarse, divisive, mean-spirited politics that would take us backwards," he said. "The chance to elect our first female president."
NASA astronaut casts lone vote from space:
Image courtesy: Wikipedia
The lone American astronaut Shane Kimbrough in outer space has cast his vote, NASA has said.
Shane became the latest astronaut to join in a long tradition of voting while floating above the Earth,
inside the orbiting International Space Station, it said.