Ustad Amjad Ali Khan disturbed by extremism and violence in society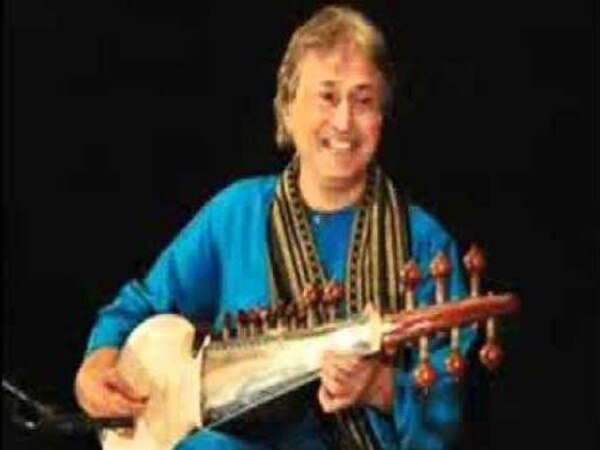 By:

ANI
Updated:
06 Mar 2018 08:05 PM
New Delhi [India], Mar.6 (ANI): India's distinguished classical music icon and sarod legend Ustad Amjad Ali Khan has voiced his concern at the increasing extremism and violence in the society today, while urging people to rise above political and religious differences.
In an exclusive interaction with UNODC Regional Office for South Asia, Ustad Amjad Ali Khan expressed anguish over the prevailing social conflicts and frictions around the world and stressed that education had failed to create kindness in people.
"Even in the 21st century, we are still killing each other on account of religion. So, what have we really achieved? We are suffering on account of religion. Every day, we hear of people killing each other because of religious or political differences. Today's human being has become the most dangerous, most ferocious animal," Ustad Amjad Ali Khan told Samarth Pathak, UNODC's Communications Officer.
"Education has failed to create kindness and compassion in human beings. Certain countries are ruining the future of their children by injecting hatred on account of religion. Children are also targeted and are victims of radicalization and extremism. It is something that the citizens of the world have to deal with and take matters in their own hands."
The veteran musician, known for his virtuosity over the sarod, also rued the interplay of religion and politics.
"Unfortunately, the base of all political parties is religion. I feel very helpless. Especially in India, everytime there are elections, people play shatranj (chess) with the sentiments of every religion. I very strongly feel that election is a game of manipulation, those who can manipulate win the election, and those who cannot, lose the election. Politics has become a profession and that is not a healthy sign for our country," he said.
Reflecting on substance abuse among Indian youth, Ustad Amjad Ali Khan extended support to UNODC's Listen First campaign and urged children and students to stay away from drugs.
"I feel helpless to see our youth falling prey to drug use. It impacts health and well-being of not only the individual but also their family, community and society at large. I appeal to the youth to stay away from drugs and instead utilize your talents and energy in gaining new knowledge and skills. Pursue music, or painting or sports, or a passion you enjoy, and see how beautiful life can be! I support UNODC's 'Listen First' campaign, which calls for extending a patient ear to children and the youth, to help them help themselves. That is the first step to address the problem."
Disturbed by the spiraling gun violence in the US, the sarod maestro, who has taught music at the Stanford University and the Indiana University, urged President Trump to ban guns.
"I am absolutely shocked to hear the recent announcement of President Trump that he wants every school teacher to carry a gun to face the problem. Guns create problems, guns kill people, guns destroy culture. Guns cannot protect or save lives. America has achieved so much in the past decades, and we expect from President Trump to think seriously about the future generations. Children of America are killing each other and guns and weapons should be banned immediately."
Ustad Amjad Ali Khan also deemed music a great unifying force for humanity.
"Music is a precious gift of God and like the seven elements, does not belong to any religion. Think about it: the same seven notes form all music and songs we know today. All the shlokas, mantras, azaan, hymns, carols and every other type of religious music are based on the same seven musical notes. It is the greatest message of universal oneness and unity!" He added, "The seven notes of music are deeply connected with our mind. If you can sing them with focus and clarity, you will feel at peace with your surroundings. I wish every school made the children sing the seven notes, instead of any religious or patriotic songs-it will help them become more peaceful human beings. (ANI)
This story has not been edited. It has been published as provided by ANI