UP govt sets up Anti Land-Mafia task force, says Shrikant Sharma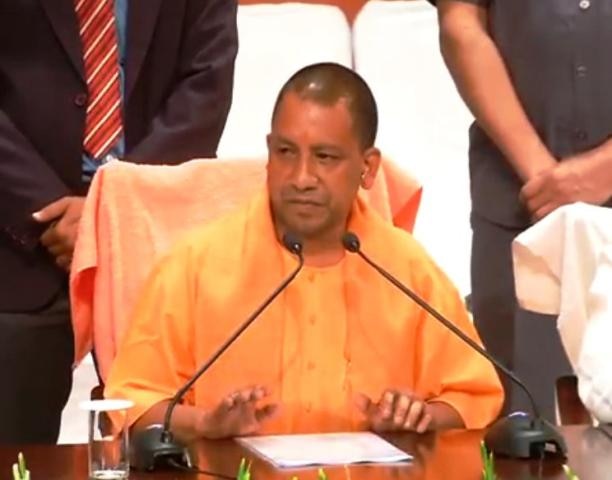 New Delhi: Acting tough on Bhu-Mafia, Uttar Pradesh government has set up Anti Bhu-Mafia task force, said Shrikant Sharma, spokesperson of state government on Tuesday. 
"No one will be allowed to grab land in the name of religion", said Sharma.
In another important decision, UP government, on Tuesday, took steps to tackle the water problem in the Uttar Pradesh. Chief Minister Yogi Adityanath led BJP government has taken many steps.
The state government will set up three control rooms in the state. One under the control of DMs, other under the control of Jal Nigam and last one will be set up in Lucknow.
To fill the ponds, canals will be built so that along with the human beings water can be made available for animals too.
In Bundelkhand, all officials are directed to make arrangements for water outside their offices.
This is the first time state government is setting up control room in the state.
Interestingly, UP government is working on all fronts simultaneously.
In Uttar Pradesh, the Yogi Adityanath government is gearing up to replicate Prime Minister Narendra Modi's home state 'Gujarat Model' to curb rampant power theft in the state.


The state government has signed the 'Power to All' document with the Centre to provide 24X7 electricity supply to all households.Aggregate technical and commercial (AT&C) losses are to the tune of almost 40 percent in the state. It includes power theft and pilferages.

This, in turn, indicates the high level of uneconomical power utilisation and subsequent financial losses to the power distribution companies (discoms) in the state.

To curb power theft, under stringent Gujarat Model, special police stations and vigilance squads would be set up across the Uttar Pradesh.

Such specialised police stations function at Surat, Vadodara, Sabarmati, Rajkot and Bhavnagar to weed out power thieves and pilferers in Gujarat.

Reportedly, at present, about 15,000 megawatt (mw) is the peak load power demand of UP and this goes up to 18,000-19,000 MW during the summer months of May and June.

Interestingly, within two years, when the 'Power to All' would be fully implemented in the state, the total power demand is expected to hover around 22,000 MW.

According to Central Electricity Authority (CEA) data, 71 percent UP households in rural and 19 percent in urban areas are devoid of electricity connection and at the same time, about 6.3 million consumers derive power through 'katiya' (illegal) connection and are unbilled.

The aim of providing 'Power to All' by October 2018 would need new power connections to 20 million additional households in the state.

UP energy minister Shrikant Sharma has reiterated Yogi government's resolve to strictly deal with power theft without fear or favour and department is gearing up to launch an intensive drive to identify illegal power connections,

The department will also provide new connections to households, strengthen transmission and distribution network to economise on energy, Minister added.

It may be recalled that in run up to 2017 UP poll, 'Power to All' was a flagship pre-poll promise made by the Bharatiya Janata Party (BJP).