UP elections: 64% voter turnout in first phase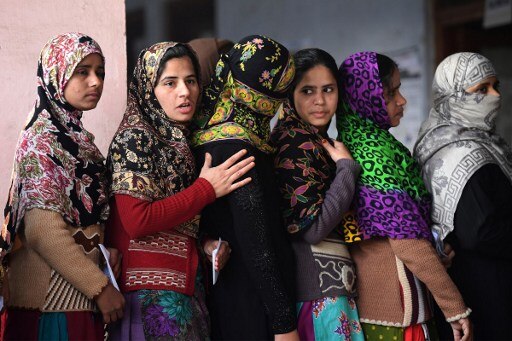 LUCKNOW: An estimated 64 per cent voter turnout was witnessed today in the first of the seven-phased Uttar Pradesh polls which passed off peacefully in 73 Assembly constituencies, barring some stray incidents of violence.

Chief Electoral Officer T Venkatesh said at some places, there were reports of election slips being snatched, leading to pelting of stones and clashes.

The turn out was estimated at around 64 per cent till the close of polling, he told a news conference here at the end of polling.

The first phase witnessed a three per cent rise in voter turnout as in the same phase in 2012, covering these assembly constituencies, it was 61 per cent.

Etah recorded 73 per cent turnout, Muzaffarnagar 65 pc, Bulandshahr 64 pc, Noida 60 pc and Ghaziabad 57 pc, he said.

A total of 2.60 crore voters, including over 1.17 crore women and 1,508 belonging to third gender category were eligible to cast their ballot to decide the fate of 839 candidates.

A report from Baghpat said members of different communities clashed in Baghu colony in the city when one side tried stop the other from casting their votes.

Ten persons were injured in the clash and had to be admitted to hospital, police said.

Another incident of violence was reported from Baghpat, where Ajit Singh-led Rashtriya Lok Dal (RLD) workers obstructed Dalit voters from casting their vote in Looyan village under Badaut area, leading to clash and FIR being lodged against three party workers.

The polling percentage in the region has bettered the past two elections of 2007 and 2012, an election official in Lucknow told based on reports gathered from all polling stations. The average polling is over 60 per cent in western UP seats.


Total vote percentage in the 2007 state assembly polls was 45.96 per cent and 59.40 per cent in 2012. This is set to be broken this time round as people have turned out in much larger numbers.

At few places, polling was disrupted or delayed due to technical snags in EVMs, said an official, adding that by and large voting was smooth and steady at most places.

The largest constituency in this phase, as per population, is Sahibabad in Ghaziabad and the smallest is Jalesar in Etah.

There were 26,822 polling centres in this phase of polling. Among the candidates in the fray was Pankaj Singh, the son of Union Home Minister Rajnath Singh.