Uttar Pradesh: Mukhtar Ansari Who Is Presently Lodged In Banda Jail, Hospitalised
Mukhtar Ansari has suffered from cardiac arrest.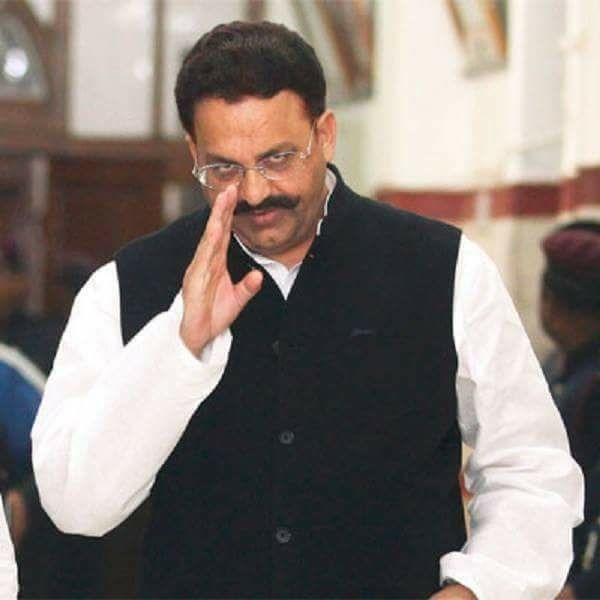 New Delhi: Jailed BSP MLA Mukhtar Ansari, lodged in Banda prison in connection with various criminal cases, today suffered a heart attack and was rushed to the district hospital in Banda, from where he was referred to a hospital in Lucknow.
Jail Superintended Ram Sewak Chaudhary said the 55-year- old legislator suffered a heart attack when he was meeting his wife in the prison and she too developed chest pain.
Along with Ansari, his wife was also referred to the Lucknow hospital, Chaudhary said.
According to the MLA's aide, Ansari's condition was stated to be stable.
Principal Secretary Home Arvind Kumar said here, "I have spoken to the SSP, Banda and he told me about it (heart attack). I have sought a report from both the SP and the DM of Banda. The legislator will be provided the best treatment."
The gangster-turned-legislator from Mau constituency has been in various jails in the state since 2015 under various sections of the IPC.
Who is Mukhtar Ansari?
Ansari has been elected as a Member of the Legislative Assembly from the Mau constituency a record five times.
Ansari was the prime accused in the Krishnanand Rai murder case among other crimes and has pleaded not guilty.
He won his first Assembly election as a candidate of the Bahujan Samaj Party (BSP). The next two elections he won as an independent candidate.
Ansari, in 2007, joined BSP and unsuccessfully contested the 2009 Lok Sabha election.
BSP expelled him in 2010 for criminal activities. He formed his own party Quami Ekta Dal with his brothers.
Ansari won from the Mau seat in the UP legislative assembly election, 2012. In 2017, he merged Quami Ekta Dal with BSP and won the state elections as a BSP candidate.