Uttarakhand issue, Ishrat case set stage for battle in Parliament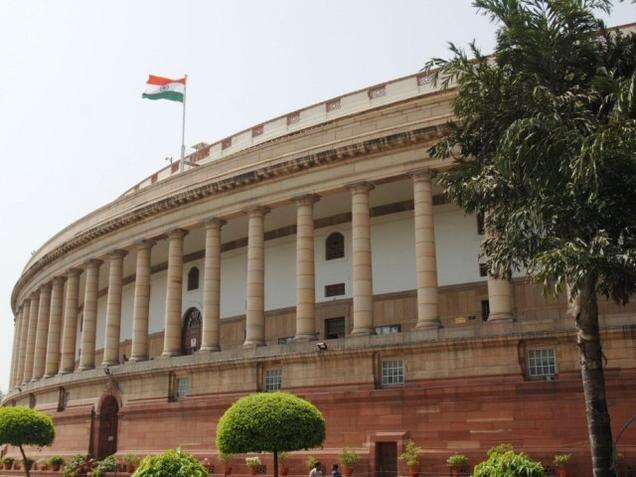 The ceaseless acrimony between the Congress and the BJP, deepened by fresh battles on the Ishrat Jahan fake encounter case and the Uttarakhand toppling game, is likely to rock the Parliament session beginning today.

The legal drama over Uttarakhand had already set up a stormy start to what would have normally been the second half of the budget session. But the relations hit a new low as the BJP and the government tried to portray the investigation into the encounter as a product of Sonia Gandhi's witch-hunt against Narendra Modi, Gujarat's chief minister then.

Sonia is said to be seething with rage at the "sinister attempt" to link her name to this legal wrangle and has decided not to cooperate with the government, sources said.

She is also unhappy with the Congress communication department's feeble attempts to counter the BJP propaganda and has deployed senior leaders to fight this battle.

Sunday, on the eve of the Parliament session, a joint statement was issued by senior leaders Mallikarjun Kharge, Anand Sharma, Kapil Sibal, Abhishek Singhvi and Shaktisinh Gohil.

It said: "Black-hearted conspiracy behind lies, half truths and smokescreen being put up by the BJP government to divert the nation's attention in Ishrat Jahan case stands unearthed. Simple truth is that this web of deceit and deception is being woven to save the skin of Narendra Modi and Amit Shah. It is obvious that the tsunami of misinformation is to save the then Gujarat CM and the then MoS (home) of having to appear before the sessions court as an accused."

Recalling the facts of the Ishrat case, the statement said the metropolitan court, Ahmedabad, had concluded that it was a fake encounter. "A division bench of Gujarat High Court had constituted an SIT, which also concluded that it was a 'fake encounter'. The division bench on 12.08.2010 had ordered registration of an FIR for murder. Gujarat High Court ordered a court-monitored CBI enquiry. It affirmed the finding of fake encounter and filed a chargesheet for murder and other offences in July, 2013, in Ahmedabad court against P.P. Pandey, presently acting DGP, Gujarat; (retired IPS officer) D.G. Vanzara and others."

Arguing that the BJP now wants to negate these findings, the statement said there were recorded statements under Section 164 CrPC, which was admissible as evidence, and if the trial were to proceed, it is inevitable that the Prime Minister and BJP president Shah would be summoned as an accused.