Sadhvi Prachi Makes Another Controversial Statement; Urges Kanwariyas To Boycott Kanwars Produced By Muslims
In yet another shocking statement Sadhvi Prachi has taken a jibe at Muslims and has urged the Kanwariyas who worship lord Shiva to boycott the kanwars made by Muslims in Haridwar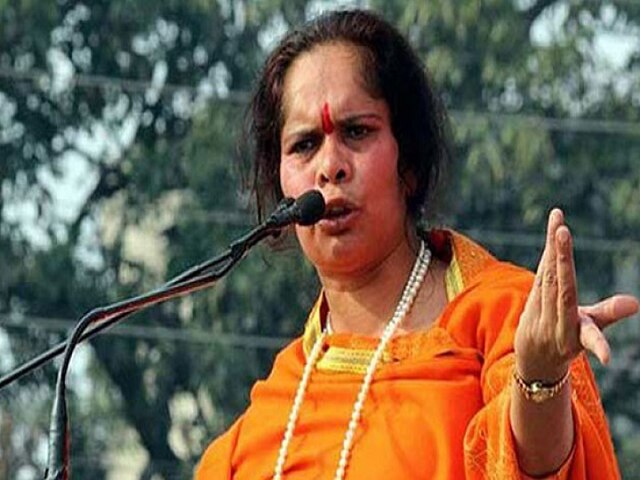 Baghpat: Vishwa Hindu Parishad leader Sadhvi Prachi, who has been in the limelight due to her controversial statements, has once again made provocative remarks.

This time, Samajwdi Party MLA from Kairana Nahid Hasan was at Prachi's target who had recently appealed the Muslims to boycott shopkeepers who had anything to do with Muslims. Now, following the same style, Prachi has appealed to boycott kanwars which have been prepared by Muslim workers.

Sadhvi had come to Baghpat to inaugurate the Prachi Kanwar Camp. Sadhvi Prachi said in her speech that those who remained in India after Independence stood with humanity. "If they growl, that won't be tolerated" she said. She further said "Hold a garland in one hand and a spear in another; because if someone shows you eyes, you would have to use your spear on them".

Sadhvi Prachi alleged that the conspiracy of flaming PM Modi's slogan of "Sabka Sath Sabka Vikas" is being hatched. The government is being defamed about Jai Shri Ram Nara by making fake video. Sadhvi Prachi said that people are making a video and are lying forcibly. People are making programs to tarnish the image of India.

She added "Those who are making kanwars in Haridwar are Muslims and Kanwariyas should boycott them completely"

Even earlier Sadhvi has made similar remarks. She had said that Muslim women should adopt Hinduism in order protect themselves from Triple Talaq and Halala.