Video: Mortal remains of NSG Lt Col Niranjan Kumar brought to Bengaluru for last rites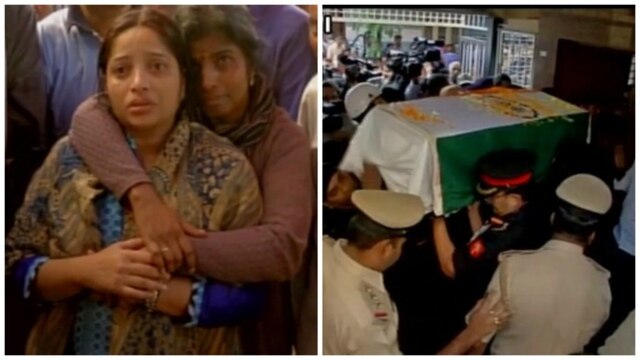 Bengaluru:
The mortal remains of NSG Lt Col Niranjan Kumar who lost his life in Pathankot terror attack brought to the city today.
He martyred yesterday while diffusing an IED planted by terrorists at the Pathankot Air Force Base.
Niranjan Kumar has an 18-month-old daughter. Yesterday while talking to media, his sister compared her brother with Arjun who lost his life while fighting.
Here his last rites will take place.
It is pertinent to mention here that the operation for flushing out terrorists in Pathankot is still going on. In total, seven security personnel have lost their lives.
The entire country is sad with the loss of life of brave soldiers.



Family member mourns demise of NSG Lt Col Niranjan who lost his life in #PathankotAttack https://t.co/MA7MbgAbcI


— ANI (@ANI_news) January 4, 2016
Video courtesy-ANI/Twitter